SCRIPTURE PASSAGES
OVERVIEW
In times of uncertainty, there are only two constants: God and Satan. God is responsible for everything good that happens and Satan is responsible for the rest. Sin is a disease. It is spread when people don't follow God's leading. Most of you who are studying this lesson are probably under a "shelter in place" recommendation by the Center for Disease Control. However, as one watches the news, it is easy to see that many people are flouting that recommendation and are going about life as usual by traveling, having parties, and basically ignoring the recommendations to stay at home and not spread the COVID-19 virus. Sin works in a similar fashion. God tells us to stay away from sin, not the sinner, but many people ignore this advice. As you will see in the story today, Ahab made a choice to live contrary to the will of God. It infected him and as he continued to ignore God's guidance, he continued to feel the consequences of his actions.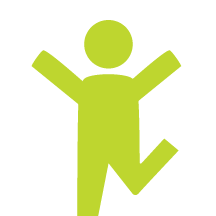 OPENING ACTIVITY: SCAVENGER HUNT
Since most people are stuck at home right now, a scavenger hunt could be a fun and creative activity for everyone.
Create a list of items that people might have around the house. Announce over text message what you are looking for and have the students either retrieve the item and show it on their device, or take a picture and text it to you. The first one to present the item wins.
QUESTIONS
What was the craziest item on the list?
How difficult has it been to be stuck at home this week?
What have you missed the most?
How has God been working in your life?
TRANSITION
What is selfishness? It comes in many forms. People can be selfish with their time, emotions, and love. In today's lesson, we will explore where selfishness can lead.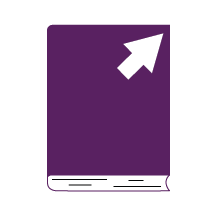 BIBLE STUDY GUIDE

Read 1 Kings 21:1-7 (NIV).
QUESTIONS
What are your first impressions of the details of this story?
Who are the characters?
Did Naboth have the right to refuse King Ahab? Why or why not?
How did Jezebel continue to flout God's law?
QUESTION
What does this passage say about how a king will treat his people?
QUESTIONS
Did Jezebel's plan work? Why or why not?
How do you think Ahab felt when he was able to take possession of the vineyard? Was he really happy?
QUESTIONS
Why did Ahab continue to do evil?
Do other people's views of God impact our lives?
QUESTIONS
How is this story similar to the story of Ahab and Naboth?
What issue was the cause of lying in both stories?
Can you think of any other stories in Scripture where people used similar methods?
QUESTION
What were the prophecies about Jezebel, Ahab, and their families?
QUESTIONS
How did Ahab change?
Does this seem fair? Why or why not?
QUESTION
How do these stories make you feel about God?
Isn't it amazing how God works? For some people, Ahab may be one of the most frustrating people in Scripture. God had shown up and demonstrated His power so many times, but Ahab continually refused to remain faithful. However, God didn't give up. Again, He sent Elijah the prophet to rebuke Ahab. Finally Ahab repented and followed the Word of the Lord, which allowed God to hold off on His plan to destroy Ahab's family until after his death. God is continually offering a way of escape to those who are willing to change!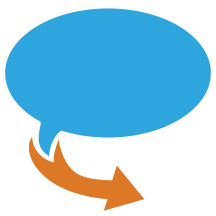 APPLICATION
What can you learn from this story and apply to your life?
How does this story change the way you look at the influence others have on your life?
This story shows how desperately God wants us to follow Him. How does this knowledge affect your desire to make Him your best friend?
Being stuck at home for a long period of time isn't usually a lot of fun. Our lesson today was about how selfish Ahab was and how he took advantage of his neighbor. What three things could you do that are the opposite of what Ahab did? How could you help your neighbors or church members while they are stuck at home for the next few weeks?
Now that you have thought of those three ideas, do them! Helping others does a lot of good for them and will make you feel better about being stuck inside so much too.