Three Chapters of Life
BASED ON DEUTERONOMY 34:7, 10-12; ACTS 7:20-36
MATERIALS NEEDED
Three glasses or other containers that can hold water

A pitcher or other large container

At least three shades of food coloring or dye
Developmental psychology divides a person's life into several stages. These include childhood, adolescence, emerging adulthood, adulthood, and old age (also known as the "senior years"). Some adolescents seem to get stuck developmentally at that point even when they grow to reach 50 years old, and no one is guaranteed to live past retirement!
For the past few months we've been following the children of Israel through their experiences in the wilderness. More recently, we've focused on the book of Deuteronomy—the second giving of the law—in which Moses passed on God's instructions to the second generation of Israelites before his eventual death and their entry into the Promised Land.
Deuteronomy 34:7, 10-12 (NIV) goes like this:
7 Moses was a hundred and twenty years old when he died, yet his eyes were not weak nor his strength gone. 
10 Since then, no prophet has risen in Israel like Moses, whom the Lord knew face to face, 11 who did all those signs and wonders the Lord sent him to do in Egypt—to Pharaoh and to all his officials and to his whole land. 12 For no one has ever shown the mighty power or performed the awesome deeds that Moses did in the sight of all Israel.
QUESTIONS
Would you consider Moses' life to be typical?
Which elements in Moses' life do you identify with most?
Are there any things Moses experienced in his life that you would like to experience before you die?
What do you think is the best age to do those things?
If you were to divide Moses' life into stages, what would they be?
If you were to divide your own life into stages, what would they be?
Hundreds of years later, after Christ had come to earth, a character in the New Testament gave Moses' entire life a quick overview. The character in question was Stephen—the first Christian martyr—and he gave this overview during a speech just before he was stoned to death. You can read the entire story in Acts 7, but today we'll just focus on a few verses that deal with Moses' story. Here's Acts 7:23, 30, and 36, in which Stephen divides the life of Moses into three stages:
23 When Moses was forty years old, he decided to visit his own people, the Israelites. 24 He saw one of them being mistreated by an Egyptian, so he went to his defense and avenged him by killing the Egyptian. 25 Moses thought that his own people would realize that God was using him to rescue them, but they did not. 26 The next day Moses came upon two Israelites who were fighting. He tried to reconcile them by saying, "Men, you are brothers; why do you want to hurt each other?" 27 But the man who was mistreating the other pushed Moses aside and said, "Who made you ruler and judge over us? 28 Are you thinking of killing me as you killed the Egyptian yesterday?" 29 When Moses heard this, he fled to Midian, where he settled as a foreigner and had two sons.
30 After forty years had passed, an angel appeared to Moses in the flames of a burning bush in the desert near Mount Sinai. 31 When he saw this, he was amazed at the sight. As he went over to get a closer look, he heard the Lord say: 32 "I am the God of your fathers, the God of Abraham, Isaac and Jacob." Moses trembled with fear and did not dare to look. 33 Then the Lord said to him, "Take off your sandals, for the place where you are standing is holy ground. 34 I have indeed seen the oppression of my people in Egypt. I have heard their groaning and have come down to set them free. Now come, I will send you back to Egypt." 35 This is the same Moses they had rejected with the words, "Who made you ruler and judge?" He was sent to be their ruler and deliverer by God himself, through the angel who appeared to him in the bush.
36 He led them out of Egypt and performed wonders and signs in Egypt, at the Red Sea and for forty years in the wilderness.
ACTIVITY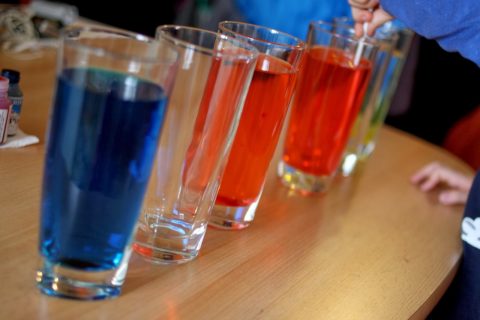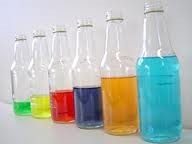 QUESTIONS
Would you have chosen to divide Moses' life into three equal periods of 40 years each?
Name something that happened in the first stage, the second stage, and the third stage of Moses' life.
If you were to put your life so far into three stages, what would they be?
Name something that has happened in each stage of your life so far.
To what extent can you choose when your stages begin and end?
To what extent do you think Moses could choose when his stages began and ended?
If you were to put your entire life—from birth to death—into three stages, what do you imagine they could be?
Do you think God is the one who determines the stages of our life, or does he work within the stages we're already experiencing?
Just as it's easy to see the many similarities between the different stages of life, it's also easy to see the differences between each of us. God is certainly creative! And even though he is the sovereign ruler over everything, he still gives us the freedom of choice. No wonder there is both predictability and uncertainty in our lives!
SUMMARY
Moses died at the age of 120. That would be quite rare today! We have much more detail about his last 40 years than his first 80 years, and we know very little about his middle 40 years. Abbreviating a person's life into stages gives us a short and limited perspective on their life, but it does tell us some things about them. It does for Moses, and it does for us. The rest of our lives are still to be lived, so join God and choose to live for him!

APPLICATION
Take a digital or physical copy of the book My Stages of Life and use it as a starting point to ask someone who has known you your entire life for input. Ask them to their divide your life so far into three stages. Then ask them to dream with you about what your entire life could look like in those same three stages.  Pray together, thanking God for his love and involvement in each step of your life. Ask for his guidance as you live for him.
---

Name Your Song
BASED ON DEUTERONOMY 32:1-43
Music has been important and impactful to people all throughout history. Not only has music always had an ability to resonate with our emotions, it can also make the lyrics in songs more memorable.
And yet, music itself is constantly changing. The book of Psalms even references the phrase "sing a new song" several times (for example, Psalm 33:3; 96:1; 144:9). Music artists are always releasing new songs or making covers of old ones. It's as if new generations need to come up with their own story to tell through music and add it the collection that the generations before them left behind.
As Moses drew his final presentation of God's laws to the second generation of Israelites to a close, he shared his own song with them. As is true with all songs in the Bible, we have the lyrics, but no record of the music that accompanied it.
QUESTIONS
On a scale of 1 (low) to 10 (high), how important is music to you?
When do you listen to music?
Why do you listen to music?
How personal is music for you?
What's the difference between going to a concert or listening to music with friends, and listening to music when you're by yourself?
Which affects you more—the lyrics in a song, or the music?
What is your favorite song right now?
You can read the Song of Moses in Deuteronomy 32:1-43 (it's pretty long). But it's not the only one recorded in Scripture. The first Song of Moses occurred when the first generation of Israelites left Egypt and crossed the Red Sea. You can find it in Exodus 14:1-18.
There's another found in Revelation 15:3-4, which the redeemed sing after their victory of over the beast and its image. But unlike the other two, this one is called the Song of Moses and the Lamb. Because the book of Revelation begins with "The revelation of Jesus Christ…" (Revelation 1:1 NKJV), this song of victory hearkens back to the victory songs Moses sang in the Old Testament and the victory Jesus Christ—the Lamb of God—accomplished when he took away the sins of the world (John 1:29). This song in Revelation is actually a combination of multiple Old Testament passages, namely Psalm 111:2-3, Deuteronomy 32:4 (which is part of our passage today), Jeremiah 10:7, Psalm 86:9, and Psalm 98:2.
QUESTIONS
What would you say the Song of Moses is about?
What would you say the Song of Moses and the Lamb is about?
If you could pick a song to express a spiritual landmark in your life, what would it be?
ACTIVITY
It's time to name your song! Do you have a song that expresses any spiritual landmarks in your life? It might be a song you heard while you were on a retreat, or a song that epitomizes a spiritual highlight of that weekend for you. It could be a song that you often sing in Youth Sabbath School and has meaning for you. It could be the tune that you like about it, or the words, or even a combination of both.
Keep in mind, your goal is not to convince everyone else here to like your song. Instead, it's to share a song that's related to your spiritual life and journey as a form of testimony, just like Moses did with the Israelites. If you have a song like this, feel free to share it with the group now.
A note from Steve Case: About eight years ago I rediscovered the book of Revelation in a new and living way. Instead of just seeing beasts and fear like I had before, I began to see a depiction of Jesus as our overwhelming master, king, sacrifice, and loving God I'd never noticed previously. About that same time a song simply called "The Revelation Song" was released. Kari Jobi was probably the best-known recording artist to sing it, but my favorite rendition of it is Meredith Andrews' live performance at the Harvest Bible Chapel in Elgin, Illinois. 
QUESTIONS
Can you think of a song to describe your spiritual journey so far or a specific moment in that journey?
How often do you listen to it?
How many people have you shared it with so far?
Do you know of anyone else who might name it as a favorite song of theirs as well?
Who can you share your song with this week?
SUMMARY
Music is potent. When Moses gave his final address about God's instructions to his people, he included the Song of Moses. The first generation of Israelites had already heard a version when they crossed the Red Sea. The second generation heard a new version before they entered Canaan. And the last book of the Bible introduces the Song of Moses and the Lamb. What is your song of testimony—of your journey or some step along the way? Share it with someone else this week.

APPLICATION
Today we shared songs that have special spiritual significance to us. Share your song with someone outside of Youth Sabbath School this week. It could be somebody your same age, someone older, and/or someone younger. Then ask them to share a song they would identify with their spiritual journey. If they haven't thought of one yet, don't make a big deal of it. Simply invite them to give it some thought and share it with you when they have identified one, whether that will be later that day, week, or even month.
---

Reruns
BASED ON DEUTERONOMY 31:9-13
MATERIALS NEEDED
"God's Law" Handout

"Commitment" Handout
The book of Deuteronomy literally means "the second giving of the law." In it, Moses shares God's laws in summary form. Some may wonder why he repeated what he had already told the Israelites previously—like in Exodus, Leviticus, and Numbers. We already studied the Ten Commandments God gave at Mount Sinai (see Exodus 20), so why does Moses give them again in Deuteronomy 5?
One reason could be because the Israelites' forgot it so quickly when they created and worshipped the golden calf just days after God gave them the Ten Commandments. Another reason could be that everyone who was 20 years old and older had died since Mount Sinai (except for Caleb, Joshua, and Moses). This was the presentation of the Ten Commandments for the younger generation.
QUESTIONS
What messages has God given to the generations before you, but which you think still apply to you today?
Which of God's guidelines or laws have others shared with you?
How and where do you think you can get a message from God about how to live your life?
What's an example of something you know God wants you to do, but you've sometimes forgotten about in the past?
One part of the instructions Moses left with the Israelites before he died and before they entered Canaan was to do a public reading of God's laws every seven years. You can read about it in Deuteronomy 31:9-13 (TLB).
9 Then Moses wrote out the laws he had already delivered to the people and gave them to the priests, the sons of Levi, who carried the Ark containing the Ten Commandments of the Lord. Moses also gave copies of the laws to the elders of Israel. 10-11 The Lord commanded that these laws be read to all the people at the end of every seventh year—the Year of Release—at the Festival of Tabernacles, when all Israel would assemble before the Lord at the sanctuary.
12 "Call them all together," the Lord instructed, "—men, women, children, and foreigners living among you—to hear the laws of God and to learn his will, so that you will reverence the Lord your God and obey his laws. 13 Do this so that your little children who have not known these laws will hear them and learn how to revere the Lord your God as long as you live in the Promised Land."
QUESTIONS
Why would God set a timeframe of every seven years (known as the "Year of Release" or the "Year of Jubilee") to do the public reading of all his laws?
Why did it include everyone?
Why was the Feast of Tabernacles, one of the seven annual festivals, important (see Leviticus 23)?
How often do you hear or read God's laws in their entirety?
How often would you like to hear or read them?
Does your family ever do this together? When?
Does your church ever do this together? When?
Does your denomination ever do this together? When?
ACTIVITY
QUESTIONS
Which of God's laws did you choose? Why?
How would you summarize your thoughts about choosing this particular set of God's laws?
To what extent are you already living these laws?
How do these laws compare to what your parents or guardians have taught you?
To what extent do you need God's power to live this way consistently?
How often do you think you'll need a reminder about these laws?
At what point in your life are you likely to see these same laws in new ways?
Think back to seven years ago. How has your current understanding of these laws changed compared to then?
Who else, in your family and in your church, do you think would have chosen to read the laws you did?
SUMMARY
God has given his laws to his people multiple times. He instructed Moses to have the Israelites repeat a reading of those laws periodically as a community to strengthen their faith. This practice can be helpful for us today too, but often it can fall on deaf ears even when we do try it. When we hear a rerun of God's laws, it's important to keep our minds open to it and allow it to solidify our faith as a community.

APPLICATION
Take the choice of the options provided for the "God's Laws" handout and arrange to have a public reading of it. You could do this in your church, with your family, or both. Afterward, invite individuals to share their own paraphrases of different portions of God's law, including how they have lived it in their own lives and how they want to continue living it. Conclude with prayers of commitment and request that God's Spirit activate these laws in all our lives.