These are more approaches to the same topic featured in the Teacher's Guide, but just a different way of looking at it. Expect activities to illustrate the topic followed by some questions.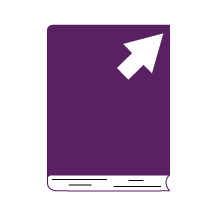 SCRIPTURE PASSAGES
---

Playing Games with God
BASED ON NUMBERS 22:1-24:13
God is playful. Consider God's creations on this planet, such as puppies and kittens. Who would have thought of making a giraffe's long neck, an elephant's trunk, or the mammal we call a platypus? Who created humor? Who made each face unique?
The Bible includes examples of God's playfulness. Remember the time when Peter asked Jesus about the temple tax, and Jesus told him to go fishing? The first fish Peter caught contained a coin which covered the temple tax for both Peter and Jesus. And what about the time when the disciples brought in a giant catch of fish after a catch-free night? God is playful.
Because we are made in God's image, we have every reason to be playful as well. But playfulness goes awry when it is manipulated to deceive, demean, or devalue.
But this is exactly what Balaam did, as recorded in our Bible passage for today's lesson. Are you familiar with Balaam's story? You may have thought Balaam was trying to be playful, but he was actually avoiding listening to God.
Let's have two volunteers tell Balaam's story, at least what they remember about it. You may think that this was a funny situation in which Balaam's donkey talked to him, and Balaam talked back. What led to Balaam's dialogue with his donkey? And what happened after that exchange?
QUESTIONS
Why was Balak afraid of the Israelites?
How did Balak's perception compare to the Israelites who were fearful of entering Canaan—the land of giants?
Why would Balaam, God's prophet, curse God's people?
How could the story have been different if Balaam had just sent Balak's emissaries away instead of having them spend the night?
QUESTIONS
What made the second visit from Balak's representatives different from the first one?
How did Balaam respond in similar and in different ways compared to the first visit?
What would it take for Balaam to do what Balak wanted? What is Balaam's weak spot?
Why did God give Balaam permission to go with Balak's emissaries?
How do you imagine Balaam felt when he received God's permission to go and curse God's people?
Is Balaam playing games with God at this point?
QUESTIONS
Why was God angry that Balaam went to curse His people? Didn't God give him permission when asked again?
Why was Balaam's donkey able to see the angel of the Lord, when Balaam couldn't?
What's an example of something others can see, but you can't for some reason?
How many times did Balaam's donkey save him?
Why do you think God spoke through Balaam's donkey?
Could God ever speak through you? Has he?
Through whom or what can you receive messages from God?
How likely is it that you have missed messages God has sent you?
How can that change?
Is this story playful or serious?
QUESTIONS
Is Balak getting what he wants?
Is Balaam getting what he wants?
Is God getting what he wants?
Are the Israelites getting what they want?
Do you get what you want when you don't listen to God?
QUESTIONS
At the time for cursing God's people, what did Balaam do right?
What did it take for God to send Balaam a message?
Is there something you should start doing differently in your relationship with God?
QUESTIONS
What is surprising about this second round of attempted curses?
How is verse 21 true based on what we've seen of the Israelites since they've left Egypt?
How are things going for Balak?
How are things going for Balaam?
How are things going for God?
How are things going for the Israelites at this point?
QUESTIONS
What's different about this third round of attempted curses?
Why didn't Balaam use divination (24:1) this time as he done previously?
Why would Balaam combine divination with the powers God already gave him?
Are you dependent only on God, or do you cover your bases with other sources? Why or when would a person do that?
Why do people play games with God?
What counsel would you give someone who is playing games with God?
Most people stop reading the Balaam story at this point. But the story actually continues into chapter 25. Have someone read aloud Numbers 25:1-13.
QUESTIONS
Why did God's people become sexually promiscuous with the Midianites?
Was God angry about this?
Why didn't God approve of this situation?
What happened as a result?
What games are people playing with God today?
QUESTIONS
Was this a game?
Was it fun?
How is this like what Balaam thought he was doing with God?
How is this like what we might do sometimes with God?
Playing games with God to manipulate him turns out to not be any fun, and the outcome will likely be negative. Consider two other passages to see how Balaam and the sword meet again. See Numbers 31:8 and Revelation 2:12-17. (If you want to read two others references to Balaam in Scripture, check out 2 Peter 2:15 and Jude 11.)
SUMMARY
God is playful. But when we don't listen to God or attempt to play the type of games intended to manipulate him, we can end up getting hurt. We can't outsmart God, and neither could Balaam. When we listen to God and pursue a real relationship with him, we can join his playfulness and that's really fun!
APPLICATION
Listen to the song "Playing Marbles with Diamonds" https://www.youtube.com/watch?v=vewL4-TKF0g.
God revealed to Balaam's donkey something Balaam couldn't see. Ask God to reveal to you something that you can't see. Assess how well you've been listening to God and whether you've been playing negative games with him. Spend some time in prayer. Once you have done this, take some time to experience God's playfulness. Do this on Sabbath afternoon by going out in God's creation and delighting in his playfulness. Create a time-lapse video on cloud movement or flowers that follow the sun during the afternoon, watch the flow of a river or stream, observe a baby or animal, or join in their natural desire to play. Take God seriously so you can then play the way God does.
---

Oblivious
BASED ON NUMBERS 22:1-25:18
MATERIALS NEEDED
A picture of the Johari Window to project on screen in your Youth Sabbath School room

A copy of the "My Johari Window" handout and a writing utensil for each participant

A blindfold for a volunteer to wear during the activity
We've all had moments where we felt forgetful or oblivious, haven't we? Have you ever spent a long time looking for your cell phone, only to realize that it was in your hand or your pocket the whole time? Or, have you ever left your glasses or sunglasses on top of your head, forgotten they were there, and then searched for them for an embarrassingly long time before you finally realized where they were? To anyone else looking on, you probably looked pretty oblivious!
There are plenty of instances in the Bible where characters have oblivious moments as well. One of them can be found in the story of the twelve spies sent to check out Canaan (which we studied recently). Ten of the twelve came back reporting that the Israelites wouldn't be able to enter the Promised Land because the "giants" already living there would defeat them (see Numbers 13:27-14:2).
There's also one in the Bible passage we're going to read today! Let's start with the first part, found in Numbers 22:1-7. Here's how it reads in The Message (although if you want to follow along with a different version, feel free):
1 The People of Israel marched on and camped on the Plains of Moab at Jordan-Jericho.
2-3 Balak son of Zippor learned of all that Israel had done to the Amorites. The people of Moab were in a total panic because of Israel. There were so many of them! They were terrorized.
4-5 Moab spoke to the leaders of Midian: "Look, this mob is going to clean us out—a bunch of crows picking a carcass clean."
Balak son of Zippor, who was king of Moab at that time, sent emissaries to get Balaam son of Beor, who lived at Pethor on the banks of the Euphrates River, his homeland.
5-6 Balak's emissaries said, "Look. A people has come up out of Egypt, and they're all over the place! And they're pressing hard on me. Come and curse them for me—they're too much for me. Maybe then I can beat them; we'll attack and drive them out of the country. You have a reputation: Those you bless stay blessed; those you curse stay cursed."
7 The leaders of Moab and Midian were soon on their way, with the fee for the cursing tucked safely in their wallets.
QUESTIONS
What's going on in these verses?
Who was afraid of whom here?
How aware were the Israelites of the plans the "giants in Canaan" had to curse them?
Has anything ever happened in your life that had something to do with you, but which you weren't aware of at first?
Do you think you're oblivious to any of God's actions in the world today?
Do you think you're oblivious to any of God's actions in your life?
Scripture doesn't tell us a lot about Balaam. Some people in Jewish tradition take the phrase "Balaam, son of Beor" to mean that he was Laban's grandson. If they're correct, that would mean Jacob was Balaam's uncle, and Balaam knew all about the Israelites and how they were God's chosen people.
Because the Israelites had now defeated both Sihon and the Amorites, as well as Og and his army from Bashan, Balak the king of Moab began to be afraid they would destroy his people next. The Moabites could trace their history back to Lot, the nephew of Abraham. Although they and the Midianites were usually enemies, Balak decided to put that aside for now so they could put a stop to the Israelites together. Sometimes this does happen between enemies—they temporarily become friends, or at least working partners, when an outside force presses them to work as a team. The Midianites were the people Moses found refuge with when he fled Egypt after killing an Egyptian. In fact, Moses even married a Midianite! The Midianites were also descendants of Abraham through Keturah, the woman Abraham married after Sarah died.
Balak sent word to a man named Balaam, who was known for being a sorcerer, with the request that he put a curse on the Israelites. Though Balaam was a sorcerer, the Bible also implies he was in regular contact with Yahweh (see Numbers 22:7-13, 18-21). The whole time all this went on, the Israelites continued to be completely oblivious to the plans their enemies were making against them.
But that's not the only example of someone being oblivious in this story! You can read about the next one in Numbers 22:22-35. This is the part of Balaam's story most people remember. It describes the three times the angel of the Lord stood in his path, with a sword drawn, and the erratic things the donkey did to avoid walking into its—and Balaam's—certain death. Not understanding what was going on, Balaam tried to beat the donkey a total of three times to make it walk forward. All three times the donkey refused, saving Balaam's life as well as its own in the process, and then God opened the donkey's mouth so it would speak to Balaam.
What happened here with Balaam is a reality all of us face as well. It's called having a blind spot. Everybody has one—it's when there are things there in front of us, but we aren't able to see them. Other people can see them just fine, but we can't.
In 1955, two psychologists, one named Joseph Luft and the other named Harrington Ingham, designed a grid that illustrates how blind spots work. They called this image the "Johari window"—a combination of their first two names (Joe and Harry) put together.
Here's a brief overview of how the Johari window works. It contains four sections, or window panes. Each one represents a different area of knowledge about you.
The pane on the top left represents all the things about you that are open to you as well as others. These are things that you, and anybody who is around you, can see easily. They include things like the color of your hair, your personality, your taste in music, etc. They're things that everybody knows; they aren't secret. In the story of Balaam, something that Balaam as well as everybody else knew was that he had access to supernatural powers. That was the reason Balak recruited him.
The pane on the bottom left represents all the things about you that are open to you, but not to others. These are things or secrets that you know about yourself, but no one else does. They could include things like whether or not you were the person eat the last cookie in the cookie jar, or an embarrassing story about you that you've purposefully never told anyone. In the story of Balaam, something that Balaam knew that no one else did was that while he did have access to supernatural forces, nothing that he could do was more powerful than what Yahweh could. Those supernatural forces might have been subject to him, but he was subject to Yahweh.
The pane on the top right represents all the things about you that are closed to you, but open to others. These are the blinds spots in your life. They could include things like a reputation for being quick-tempered (or some other kind of trait) that everybody else knows about, but you don't. In the story of Balaam, the thing in Balaam's blind spot was the angel standing right in his path. His donkey could see it, but he couldn't.
The bottom left pane represents all the things about you that are closed to you and to others. You can also simply label this as the unknown. I would give you an example of something unknown to both you and everybody else, but that's impossible for any of us to guess! In the story of Balaam, we get to see what that unknown thing was for everyone involved because God chose to reveal it to them (and us, through Scripture). God knew that Balaam would end up blessing the Israelites—not just once, but multiple times! But Balaam didn't know that yet, and Balak certainly didn't either. The Israelites had no idea that any of this was going on at the time, though they did find out later. By reading Scripture, we can learn lots of things that were closed to people at the time, but open to all of us now!
Let's review the whole window one more time. The top left represents things that are open to you and open to others; the bottom left represents things that are open to you but closed to others; the top right represents things that are closed to you but open to others; and the bottom right represents things that are closed to you and closed to others. The top right is also known as our blind spot, and the bottom right is also called the unknown.
Are the panes in your Johari window all the same size, or are they different sizes? Which one do you spend the most time in? Maybe most of the things about you are open—both to you and to others. If so, people might refer to you as "transparent." On the other hand, you might be the kind of person who has secrets you're not comfortable sharing with others. You could also have plenty of blind spots, either because no one has ever warned you about them or it's difficult for you to believe it when they do. As for the very last window pane—the unknown—it's difficult for any of us to guess what that includes. The only one who truly knows is God.
QUESTIONS
Does the Johari Window make sense to you?
Before today, which of these four panes was biggest for you?
Which of the four panes do you think is biggest for you now?
How does the idea of the Johari window relate to the Bible passage we read today?
How does the idea of the Johari window relate to you?
How can you decrease the time you spend in the top right pane—your blind spot?
If someone thinks they know everything, which pane do you think they are spending the most time in?
If someone feels like they're more righteous than others, which pane do you think they are spending the most time in?
If someone feels like they're too sinful to be accepted by God, which pane do you think they are spending the most time in?
If someone is questioning whether or not God exists or is active in our lives, which window pane do you think they are spending the most time in?
Most people end the story of Balaam at the end of Numbers 24. But the story goes on in Numbers 25, and it doesn't lead to a positive ending for God's people. Even though Balaam blessed the Israelites instead of cursing them, the Moabites and Midianites found another way to undermine them and their relationship with God. Let's read about it in Numbers 25 (NLT):
1 While the Israelites were camped at Acacia Grove, some of the men defiled themselves by having sexual relations with local Moabite women. 2 These women invited them to attend sacrifices to their gods, so the Israelites feasted with them and worshiped the gods of Moab. 3 In this way, Israel joined in the worship of Baal of Peor, causing the Lord's anger to blaze against his people.
4 The Lord issued the following command to Moses: "Seize all the ringleaders and execute them before the Lord in broad daylight, so his fierce anger will turn away from the people of Israel."
5 So Moses ordered Israel's judges, "Each of you must put to death the men under your authority who have joined in worshiping Baal of Peor."
6 Just then one of the Israelite men brought a Midianite woman into his tent, right before the eyes of Moses and all the people, as everyone was weeping at the entrance of the Tabernacle. 7 When Phinehas son of Eleazar and grandson of Aaron the priest saw this, he jumped up and left the assembly. He took a spear8 and rushed after the man into his tent. Phinehas thrust the spear all the way through the man's body and into the woman's stomach. So the plague against the Israelites was stopped, 9 but not before 24,000 people had died.
10 Then the Lord said to Moses, 11 "Phinehas son of Eleazar and grandson of Aaron the priest has turned my anger away from the Israelites by being as zealous among them as I was. So I stopped destroying all Israel as I had intended to do in my zealous anger. 12 Now tell him that I am making my special covenant of peace with him. 13 In this covenant, I give him and his descendants a permanent right to the priesthood, for in his zeal for me, his God, he purified the people of Israel, making them right with me."
14 The Israelite man killed with the Midianite woman was named Zimri son of Salu, the leader of a family from the tribe of Simeon. 15 The woman's name was Cozbi; she was the daughter of Zur, the leader of a Midianite clan.
16 Then the Lord said to Moses, 17 "Attack the Midianites and destroy them,18 because they assaulted you with deceit and tricked you into worshiping Baal of Peor, and because of Cozbi, the daughter of a Midianite leader, who was killed at the time of the plague because of what happened at Peor."
QUESTIONS
What was the name of the god the Midianites worshipped?
How many Israelites did the plague kill before they were able to stop it?
What was the Midianite woman's name?
How were the Israelites able to make themselves right with God after this experience?
What did God do to the Midianites after this experience?
ACTIVITY
QUESTIONS
How good was the blindfolded person at telling which direction a snap came from?
When was the person more likely to guess the direction of the sound correctly?
When was the person more likely to guess incorrectly?
Why do you think that was?
What things in your life are you good at getting right?
What things in your life are you good at getting wrong?
How aware would you say you are of your strengths and weaknesses?
Have you actively been trying to improve your weaknesses, or do you think you've avoided them so far in your life?
Where do you think God fits into all this?
Do you think you just need God to help you be aware of your strengths, or do you also think you need him to help you improve your weaknesses?
SUMMARY
Balaam had a reputation for being able to access supernatural forces, and everyone knew it. But neither Balak, Balaam, nor anyone else were able to predict that God was going to send the angel of the Lord to stand in his way, or that Balaam would end up blessing the Israelites rather than cursing them as intended. But thanks to the Bible, we all know it now!
APPLICATION
This week, try to change how much time you spend in your blind spot and help others to do the same. Have a conversation with a person you trust and ask them to share with you some positive qualities they think you have, but may not be aware of. When they're finished, do the same for them! You can also try this with other safe people you know, which might include your parents, your friends, or some other people you know at church. Finally, pray that God will reveal something to you that was previously completely unknown to any of you. God was able to show Balaam something he didn't know before, and he can do the same for you!