These are more approaches to the same topic featured in the Teacher's Guide, but just a different way of looking at it. Expect activities to illustrate the topic followed by some questions.
SCRIPTURE PASSAGES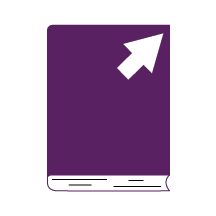 God with Us
BASED ON EXODUS 36-38
MATERIALS NEEDED
A photo or a model of the sanctuary to show the participants (If you choose to construct a model yourself, you can use Play-Doh or pieces of wood or plastic to make the various items. If you choose to go with a photo, there is one below you can use.)
Download Wilderness Sanctuary PDF
Ever since Adam and Eve chose Satan rather than God in the garden of Eden, there has been separation between God and humans. Genesis 3 describes Adam and Eve hiding from God when he came to walk with them in the cool of the day (Genesis 3:8-9).
The Scripture shows us bits and pieces of the battle that keeps playing out between God and Satan. The part we're going to focus on today follows God's demonstration of power on Mount Sinai, his spoken commandments to the people, and the extended period of time he spent with the leaders of the Israelites, especially Moses.
Last week we considered what it meant when the Israelites attempted to create a visible god they could worship, much like the believers of other religions in their time had. That didn't turn out well at all!
This we're going to focus on how God continued to reveal himself to his chosen people, this time in a more tangible way than ever before. In addition to the cloud he sent to guide the Israelites and the daily provision of manna he gave them to eat, God instructed Moses to have them build a sanctuary so God could dwell with them (Exodus 25:8). God had some very specific instructions for how they were to make this sanctuary. When the Israelites originally left Egypt, the Egyptians gave them jewelry and other items made out of precious metals (see Exodus 12:33-36); now he asked them to use those things in the construction of the sanctuary. It's an amazing example of how closely God wants to be involved with his people.
QUESTIONS
Did the Israelites need something like a sanctuary for God to be with them?
Why did God want to be present with his people?
Why did God instruct them to build a temple, but not something like a statue or an image of him?
What was God's part in building the sanctuary? What was the Israelites' part?
Besides building the sanctuary itself, God also gave the Israelites specific instructions regarding the items that would go inside it. You can read about them in Exodus 37-38. Here's a list:
ACTIVITY
Ark of the Covenant – Together with the Ten Commandments stored inside it, the mercy seat (lid) located on top of it, and the two angels/witnesses located on top of the mercy seat, the Ark represents the actual presence of God.

Table of showbread – God provides for our daily needs.

Lampstand/candlestick – Without God, we are in darkness; with God, we have the light of the world.

Altar of incense – When we mix our prayers with the sacrifice of Christ, it creates a sweet aroma that ascends into God's presence.

Altar of burnt offering – If the courtyard represents earth and the Most Holy Place represents the presence of God, the death of Christ is what starts us on the path toward being in the presence of God.

Laver/wash basin – With Christ's forgiveness of our sins comes cleansing.
There is plenty to think about here once you get past the basics of where each of these objects is located in the sanctuary, and even past what they all symbolize! For example, several people have noticed over the years that walking through the layout out of the sanctuary (first entering into the courtyard, then progressing through to the Most Holy Place) is a metaphor for progressing from our state as fallen humans to being in the very presence of our perfect God. There's no question that Jesus is the way—the God-man who redeems us. Once you leave the altar of burnt offering behind you and move into the Holy Place, the layout of the objects around you forms a cross, with the candlesticks on the left, the table of bread on the right, and the altar of incense straight ahead. All of this takes you directly to God, which is God's intention.
QUESTIONS
Do you better understand the significance of the items inside the sanctuary and what they symbolize after today?
What does the significance of those items mean to you as an individual? What do you think it means for humanity as a whole?
How does this knowledge relate to your life on a day-to-day basis?
How does the sanctuary from Moses' day compare to the sanctuary from Solomon's day (what changed, what stayed the same, etc.)? How does it compare to the sanctuary that was there when Jesus was on earth? How does it compare to the sanctuary we have in our church today?
OPTIONAL ACTIVITY
QUESTIONS
Why was this spot significant?
Do you think that makes this spot holy ground?
Do you know if God is still present here?
How does being in a physical place that reflects God's presence impact your spiritual relationship with him?
SUMMARY
The creation of the sanctuary was God's way of coming near to us in a very real and tangible way. We can understand this on a simple level by memorizing a list of the sanctuary's components and even thinking about their meaning symbolically, but it is only when those symbols go beyond memorization and take on a personal meaning for us that we begin to experience God's desire to dwell with us on a deeper level.
---

Building a Sanctuary
BASED ON EXODUS 30-31; 35-36
MATERIALS NEEDED
Popsicle sticks and other craft supplies such as glue, paint, markers, glitter, design ideas (available at most craft stores or online)

Index cards or poster board for participants to write on
When God told Moses to have the children of Israel "make a sanctuary so I can dwell among them" (Exodus 25:8), God had the Israelites build it rather than create it himself the same way he created the earth at the beginning of Genesis. Why?
The sanctuary was designed to help humans draw closer to him. So while God was the one who provided the plans, the resources, and the motivation to make it happen, he wanted humans to participate in the follow through. God wants us to be involved in our relationship with him! Think about it this way: When you have the perfect gift to give someone, the fun part is watching them open it! Where's the joy if they don't participate? The sanctuary was made to give humans a closer relationship with God, and what God wants is our participation in moving from sinfulness to perfection.
QUESTIONS
How often do you spend time with God?
What can you do to get closer to God?
If every good and perfect thing already comes from God, does God still want anything from us (James 1:17)?
What have you given to God in the past? What happened next?
What do you have that you can give to God right now?
Back when the Israelites were still in Egypt, God predicted that the Egyptians would give them many articles of silver and gold after the tenth plague (Exodus 11:1-2). Exodus 12:33-36 records how it came true—the Egyptians gave the Israelites so much gold that it almost seemed like the Israelites were plundering them.
When the Israelites were at Mount Sinai, they gave these things to Aaron so he could create a golden calf for them to worship. But now God was giving them an opportunity to use those riches in a more positive way—in the construction of a sanctuary that would allow him to be present with his people. Part of their role in participating in the building of the sanctuary was giving back to him what he'd already given to them.
QUESTIONS
What has God given you?
What have you done with what God has given you?
Do you think God will give you anything more? Why or why not?
Do you feel like God is currently directing you to do something with what he's given you?
ACTIVITY: POPSICLE STICK CREATIONS
Did you ever make crafts out of popsicle sticks as a child? Well that's what we're going to do today in Youth Sabbath School! We have a bunch of popsicle sticks for you to use, but also some other craft supplies including glue, glitter, paint/markers, and a few design ideas. Go ahead and create something, then decorate it however you want.
QUESTIONS
What did you create?
Where did you get the idea for your creation?
If you worked with a group to make your creation, what part did you play in making it?
If you hadn't been here to participate in making this creation, what would be missing from it?
Do you work better alone or with someone else? Does it matter who the someone else is?
Does this same kind of thing ever happen outside of this activity? Where does it happen in Youth Sabbath School? Where does it happen in our church? Where does it happen outside the church?
The book of Exodus includes several passages that describe just how God provided for his people and for his sanctuary.
QUESTIONS
How did God provide for his sanctuary?
What part did the Israelites play?
What do you think would have happened if God hadn't done his part?
What would have happened if the Israelites hadn't done their part?
How does this story apply to you today?
How does this story apply to your church today?
When God wanted to dwell with his people, he invited them to get involved and use what he had already given them to build the sanctuary—a place where he could be present with them and draw them into an even closer relationship with him. God still does the same thing today! One obvious way we can participate with him is by making the space we're in right now a great place to meet him.
SUMMARY
God provided his people with everything they needed to create a space for his presence, but first they had to agree to get involved and use what God had given them. Once they did, God amazed them with his presence (see Exodus 40:34-38)!
---

Where Is the Sanctuary?
BASED ON EXODUS 3:1-6, 12; 33:7-11; 40:33-38; NUMBERS 2:1-34; MATTHEW 27:45-54; MATTHEW 18:20; JOHN 14:15-18; REVELATION 21:3
MATERIALS NEEDED
Five different boxes decorated in five different ways, with only one of the boxes having a treat inside, which could either food or another object. Ideally the treat will have enough weight to make that one box noticeably heavier than the other four boxes.

"God in a Box" handouts and writing utensils
When Yahweh told Moses in Exodus 25:8 that he wanted the Israelites to make a sanctuary where he could dwell with his people, did he mean that it would literally be where he was located? Is it possible for Yahweh to be contained in one edifice like that? The answer is no, of course (see 2 Chronicles 8:6 for King Solomon's answer to this question). What he meant was that this would be a place he could fill with his presence. And according to the middle chapters of Exodus, he was quite particular about it.
ACTIVITY: GOD IN A BOX
QUESTIONS
Which box was your first guess? Why?
How confident were you of your first guess?
What difference did picking up the boxes make?
Did you still need to look inside the boxes after picking them up?
How many boxes did you need to lift before you were confident that you knew which one was the right one?
Is this activity similar to guessing where God is in your life?
When can you be certain of God's presence, even if you're not able to see him?
Is there someone in your life who has helped you discern God's presence better?
Do you think God is always found in the same place? Explain.
For the Israelites, the "box" God was in was the sanctuary. Because of the covenant he made with them and his presence dwelling among them, they felt confident that God would never leave them. However, because they eventually broke the covenant too many times, he allowed their temple to be destroyed and them to be taken as slaves. After that point, God no longer dwelled in the sanctuary they had built.
The Bible contains many more passages that refer to the presence of God. Take a look at them and see if you can identify where his presence was in each one of these verses.
QUESTIONS
Where was God present in each of these passages?
When was God present in the sanctuary?
When was God no longer present in the sanctuary?
If God left the Israelites after they broke the covenant too many times, where do you think God's sanctuary is now?
How mobile is God?
Is God with you? What evidence do you have to support your answer?
SUMMARY
The advantage the Israelites had in having a sanctuary was that it gave them tangible proof that God's presence was with them. However, both before the sanctuary was built and even after God had left it, we can see that God's presence was with his people no matter where they were. Even if we break our covenants with God and lessen our intimacy with him like the Israelites ended up doing, he will continue to be with us wherever we are.