These are more approaches to the same topic featured in the Teacher's Guide, but just a different way of looking at it. Expect activities to illustrate the topic followed by some questions.
SCRIPTURE PASSAGES
Walking in the Dark – Numbers 16-17
Life out of Death – Numbers 17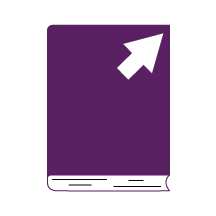 Walking in the Dark
BASED ON NUMBERS 16-17
MATERIALS NEEDED
10 ft. x 12 ft. open space

Objects to create a maze (books, chairs, half-filled glasses of water, plants, mouse traps, etc.)

Blindfold(s)
Have you ever gone for a walk with no destination? Does your family ever hop in the car and drive for hours just to see what's out there?
Imagine setting out on a walk with a group of people that lasted for forty years. Sometimes you walked for days without stopping for anything but a night's sleep. Other times you found yourself camping in the same spot for months. Day after day you ate the same food, drank the same lukewarm water, wore the same clothes, and saw the same scenery.
QUESTIONS
Would you find it easy to trust your leader's judgement if you were in a situation like this?
Would you feel like your leader knew where he or she was going?
Would you feel like looking for a new leader for your group?
Would you want to be the new leader?
If it were up to you to lead the rest of the group in this scenario, where would you take everybody?
The children of Israel were in exactly this kind of situation in Numbers 16-17. Sometime during that forty years they spent wandering through the desert, some of them began to question God and Moses' leadership. We're going to read the first chapter, do an activity together, and then finish up by reading the second chapter.
As a quick overview, one day three men named Korah, Dathan, and Abiram expressed to Moses that they thought he and Aaron weren't the ones God should be using to lead them on their journey from Egypt to Canaan. They asserted that because of the lack of progress they'd made so far, it was time for someone else to be in charge. They were questioning not only them, but God.
God responded by making some intense judgements. Moses had a very human moment—at first responding with anger, then deciding to plead with God to spare His people. In the end, God responded by opening a hole in the ground that swallowed up Korah, Dathan, and Abiram and everyone in their family. Later on, he also killed a bunch of other disgruntled people in the multitude.
Wow, that's a lot! Let's begin with Numbers 16.
QUESTIONS
What's the overall storyline of this chapter?
Who are the main characters?
What is the conflict about?
What do you think of Moses' reaction to the accusations of Korah, Dathan, and Abiram?
In Numbers 16:7, 8, Moses tells Korah and all those with him to gather together the next morning with their lit censors. What do you think those censors represent? (For a hint, take a look at Psalms 141:2.) How and why is it significant that God asked them to do this?
What task did Moses say God had given the Levites, Aaron and his descendants, in Numbers 16:8-9?
How does Numbers 16:13, 14 say Korah and his followers felt about Moses' leadership? Would you say their feelings about Moses reflected their true feelings about God?
What is the conflict in Numbers 16:16-19 really about? Whose authority was really being challenged? Are there similarities between these verses and any other stories found in Scripture?
What was God's reaction to this challenge of leadership?
What was Moses' reaction in Numbers 16:15 and Numbers 16:22? What made the difference in his reaction? What does it say about his humanity?
What happens in Numbers 16:23-35? Is it shocking to you? Why do you think God did this? Do you feel like it was fair that he chose to destroy everyone in Korah, Dathan, and Abiram's family along with all their possessions? How would you feel if you were part of the crowd looking on? Would you have been scared? What do you think this action says about the character of God?
In Numbers 16:36-40, God commands Eleazer to flatten the censors of the 250 leaders and cover the altar with the metal. What's this all about?
What does Numbers 16:41-45 say the reaction of the majority of the multitude was? What was Moses and Aaron's reaction? What was God's reaction? Why did he get so angry? Were these reactions consistent with how all the characters in this story had acted in the past? What does this response say about the Israelites', Moses and Aaron's, and God's character?
In Numbers 16:46-50, God's judgement was swift. Do you think that punishment was deserved? Why do you think he chose to do it? How did the plague come to an end? What does that tell us about the importance of prayer?
ACTIVITY
In an open space in your Youth Sabbath School or church, use random items (books, chairs, half-filled glasses of water, plants, mouse traps, etc.) to create a rectangular maze approximately 10 ft. x 12 ft. on the floor. From there, you have several options for how to do this activity with your participants.

The first option is to choose a volunteer from the group and blindfold him or her. Gently turn them in a circle several times and stop them when they are facing the maze. Then have the rest of the group give them directions on how to navigate their way through the maze without touching any of the objects in their way.

The second option is to a choose a volunteer to serve as the group leader and have them stand with their back to the maze. Then ask for a second volunteer and blindfold them. With the blindfolded person standing near the maze, turn them gently in a circle several times and stop them when they're facing the maze. Allow the rest of the participants to see the maze and communicate to the group leader where the blindfolded person needs to go to get through it, but only through hand signals. The group leader then gives verbal directions to the blindfolded person until they have successfully navigated their way through the maze.

The third option is to blindfold one volunteer and ask a second to guide them through the maze while walking by their side.

(For large groups with more than ten people, create a larger maze and send multiple blindfolded participants in at one time.)
QUESTIONS
Did the person who got to go through the maze blindfolded seem nervous to you?
What can we learn about communication from this exercise?
What can we learn about leadership from this exercise?
In Numbers 17, God showed his approval of Aaron's priestly calling by causing his staff to blossom and sprout flowers and almonds! The people of Israel, however, were ungrateful and responded by continuing to grouse, grumble, and gesticulate about the unfairness of God.
QUESTIONS
Write a synopsis of this chapter.
What's the significance of God asking each leader to bring their staff to the tabernacle?
Did God make his decision about who he wanted to lead the children of Israel clear?
What was the Israelites' response?
How do you feel about their response? Do you blame them for it?
When we put Numbers 16 and 17 together, it brings up some questions. Remember that the chapters leading up to these two (which we studied during last week's lesson) were about the twelve spies who scouted out Canaan and the choice the Israelites made to go with the majority report that went against God's plan for his people.
QUESTIONS
What does this situation show us about the character of God?
How did Moses reflect God's character in his humanity and way of leadership?
What lessons can we learn from Numbers 16, 17?
Which of the characters do you identify with most in this story?
Did studying this story alter your view of God? Explain.
What would you have done differently if you were God, Moses, the group of rebels, or the group of loyal Israelites?
Do you see any correlations between this story and God's relationship with his people today?
SUMMARY
The story of the Great Controversy was an epic battle between good and evil—God and Satan—and it played out once more in this part of the Israelites' journey from slavery in Egypt to the Promised Land. Numbers 16, 17 displays both the sovereignty of God and the humanity of his people. They tell a story about the choice each of us has to rebel against him or be faithful to him. Which will you choose?
---

Life out of Death
BASED ON NUMBERS 17
MATERIALS NEEDED
Bible study sheet and a writing utensil for each participant

A Bible (whether hard copy or electronic) for each participant
The following Bible study takes part of the Scripture passage for the lesson this week (Numbers 17) and puts it in a format for a small group discussion between 3-6 people. If you have more than six people in your Youth Sabbath School, form additional groups.

Print out a copy of the Bible study handout for each participant and have them mark their responses on it as their group goes through it. (There might be more than one good answer for some questions, and each question also has an option to choose "Other" if the participant feels like the correct answer was not included.) When everyone in the small group has finished marking their responses, have them share their answers with each other and why they chose them.

Note: With teens, this type of Bible study can often be done without a designated leader in each small group. Also, if a participant is looking for one correct answer for each question, this exercise might frustrate them; this study is designed to encourage a broader understanding rather than a narrow one. If it doesn't or won't work for the participants in your Youth Sabbath School, feel free to use the other lesson option for this week.
Download Life Out Of Death Handout DocX
Here is a copy of the questions found in the Bible study:
LIFE OUT OF DEATH BIBLE STUDY HANDOUT
Have you ever seen a magic trick that made you think something supernatural was happening?
Read Numbers 17:1-13.
Why did God have people set twelve staffs before the Ark of the Covenant?

The number twelve is a special number for God.
There was one number for each tribe—twelve in total.
It was a way of including everyone since there had been rebellion throughout the whole camp.
So many people had died recently, so it was necessary to start anew.
The Ark was a special place for God.
The Ark represented God's presence among his people.
The people needed more supernatural proof than just hearing God's voice.
Other.
What was the significance of Aaron's walking stick budding and growing almonds?

Walking sticks don't usually bud like a tree.
Buds indicate life.
A walking stick budding like that is supposed to be impossible.
Having something like this happen would be a miracle.
I don't see any significance here.
This would definitely settle the question of Aaron's leadership.
There was nothing growing out there with them in the desert—especially not buds on walking sticks.
It made the walking stick worthless.
Other.
If you had been there and known that a budding walking stick meant you were God's chosen leader, what would you have done?

Nothing.
Snuck a stick with buds tied onto it into the Most Holy Place.
Pray that God would make my tribe's staff bud.
Pray that God would make the staff of his choosing bud.
Spread the word that this whole thing was another setup.
Suggest that the Israelites set up a democracy and rule themselves.
Cut a few slits in my tribe's walking staff and add fertilizer and water to them.
Call all the members of my tribe to place a blessing on our walking stick.
Other.
How was Aaron's staff able to bud, blossom, and produce almonds?

It was a miracle.
Either Aaron or Moses snuck in during the night and switched Aaron's walking stick with one that had blossoms tied onto it.
God had actively demonstrated his power to show the person he had chosen as the high priest.
There was a spiritual vortex located at that particular location.
Because nobody living today actually saw this happen, it didn't actually happen.
God went over the top—he didn't just make the walking stick blossom, he made it produce almonds.
If you take water from a split-open rock and mix some manna into it, you get buds.
Moses and Aaron had followed what God instructed them to do.
Other.
What happened when Moses brought out the twelve staffs to show everyone the next day?

Nobody was sure whose staff belonged to whom.
Everyone present felt awe and began to worship God.
God made it very, very, clear who his chosen leader for the people of Israel was.
There was more rebellion from wannabe leaders in the multitude.
There was still a question in everyone's minds whether the tribe of Levi was truly the one God had chosen.
Some people asked for a rematch.
People called a compliance oversight committee together to discuss God's decision.
Everyone present made a commitment to follow the leadership of Moses and Aaron.
Other.
Why did God want Aaron's staff to stay in the Ark in Numbers 17:10?

So it would continue to grow blossoms and almonds.
Aaron really didn't need a walking stick.
It was so Aaron could have it there for him to use whenever he went into the Most Holy Place.
It was further proof that God had chosen the line of Aaron for the priesthood.
It was physical proof of what God's response had been when the people challenged his chosen leaders.
It was a warning to any potential rebels and complainers that would rise up in the future.
It was so Paul could write about it in Hebrews 9:4.
It was to prevent further punishment and destruction from God for the disobedience of his people.
Other.

What is the difference between challenging God's chosen leaders and rebelling against them?
Who are God's chosen leaders today? How do you relate to them?
SUMMARY
God took action after Korah, Dathan, Abiram, and 250 other recalcitrant leaders made repeated challenges to the leadership of Moses and Aaron. His punishments were opening a great hole in the earth, sending a blazing fire from heaven, and letting loose a plague on his people. Afterward, God demonstrated his power through a leadership test that resulted in Aaron's walking stick budding, blossoming, and producing almonds overnight—creating a living symbol of God's power in the process, and making it clear what his choice for the leadership of Israel truly was.