These are more approaches to the same topic featured in the Teacher's Guide, but just a different way of looking at it. Expect activities to illustrate the topic followed by some questions.
SCRIPTURE PASSAGES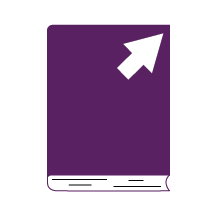 ---

Look and Live
BASED ON NUMBERS 21:4-9
MATERIALS NEEDED
Masking tape or string to create a safe zone

Tube socks with a weight in the toes, such as a whiffle ball. Prepare enough weighted socks ahead of time for each participant to have one.
The short passage of Scripture we're going to look at in this lesson contains some pretty strange elements. Let's get right into them. We'll read the first few verses now, stop to answer some questions, then finish up with the rest. Here's Numbers 21:4, 5 (NIV):
4 They traveled from Mount Hor along the route to the Red Sea, to go around Edom. But the people grew impatient on the way; 5 they spoke against God and against Moses, and said, "Why have you brought us up out of Egypt to die in the wilderness? There is no bread! There is no water! And we detest this miserable food!"
QUESTIONS
What happened at Mount Hor? (See Numbers 20:22-29.)
Why did the Israelites go around Edom instead of directly through it to the Promised Land? (See Numbers 20:14-21.)
On a scale of one (low) to ten (high), how impatient would you have been at this point if you one of the Israelites?
What's the difference between speaking against God and speaking against Moses?
Did Moses have anyone to help him shoulder this attack?
How would you answer their question—"Why have you brought us up out of Egypt to die in the wilderness?"
Why had Moses taken them out of Egypt?
From the Israelites' perspective, what would make Egypt better than the current situation they're in?
How did the Israelites get into this situation in the first place?
Did the Israelites really have no bead or water?
How had God remedied their need for bread and water in the past?
How many years could you continue eating only manna every day?
6 Then the LORD sent venomous snakes among them; they bit the people and many Israelites died. 7 The people came to Moses and said, "We sinned when we spoke against the LORD and against you. Pray that the LORD will take the snakes away from us." So Moses prayed for the people.
QUESTIONS
Why did God send venomous snakes among his people?
Where did these snakes come from?
What's the difference between God sending venomous snakes among the Israelites and God removing the protection he'd previously been giving the Israelites against any snakes that were already in the area?
What led the people to acknowledge their sin against God? Against Moses?
What leads you to acknowledge your sins against God? Against others?
For whom do you pray? Why?
QUESTIONS
Describe the activity we all just did.
What times were you safe?
What times were you in danger?
Were you always aware when you were danger?
How were you able to stay safe even when danger was close?
What strategy did you use when it was your turn to bite people in the safe zone?
Are there any real-life snakes endangering you right now?
How aware of them do you think you are?
How do you think you can keep yourself safe from them?
8 The LORD said to Moses, "Make a snake and put it up on a pole; anyone who is bitten can look at it and live." 9 So Moses made a bronze snake and put it up on a pole. Then when anyone was bitten by a snake and looked at the bronze snake, they lived.
QUESTIONS
How did looking at a bronze snake on a pole heal the Israelites from the snake bites they had received?
Wouldn't doing this be going against God's commandment not to create or worship idols?
What happened to the bronze snake after this experience? (See 2 Kings 18:1-4.)
If you were an Israelite who had just been bitten, would it have been easy for you to believe that all you had to do was look at the bronze snake to be healed?
If you were with someone very hardheaded who had just been bitten, how would you have convinced them that looking at the snake would heal them?
Where or who do you look to when you get into a serious situation? How does that work for you?
Jesus drew on this story during his conversation with Nicodemus in John 3:1-21. If you're familiar with this part of Scripture, you may recall that even though Nicodemus was drawn to Jesus, he had questions and didn't want to commit to Christ just yet. In response, Jesus told Nicodemus that in the same way that bronze snake was lifted up for the Israelites, Jesus—the Son of Man—would be lifted up for the world. And in the same way any Israelites who looked at that snake would be healed, anyone who accepted and believed in Jesus would have eternal life with him.
SUMMARY
In the verses we looked at today, we read about the venomous snakes God sent to bite the Israelites and the wave of deaths that spread through their camp as a result. This happened because God, who the Israelites had been constantly complaining against and who they'd even claimed had brought them into the wilderness just to kill them, removed his protection from them. However, once the Israelites repented, cried out to God for help, and obeyed what he told them to do, God provided a way to heal them from those snake bites. We can apply the lesson we learn from this story to our lives today. Just like the Israelites were able to look at the bronze snake and live, we can look at Jesus and—someday soon—live forever!
---

When Leaders Mess Up
BASED ON NUMBERS 20:1-13
MATERIALS NEEDED
A copy of the "Cooperation" handout for each participant (this includes an instruction sheet and voting slips for 10 rounds, plus a treasure sheet to keep a running total)

A writing utensil for each of the six individuals who will be voting and tabulating the scores
Do leaders ever make mistakes? "Of course," you might be thinking. "Even leaders mess up."
But that's pretty easy to believe when it's a general statement. When people themselves are the ones to mess up, their first response is usually denial. "That's not true!" they might say. "I would never do that." They might also fire back with an accusation at someone else—"That's nothing compared to what that person did. What they did was really, really bad!"
And when they can't deny their mistake any longer, the next step is to downplay it. "It's not a big deal," they say. "Everybody does that. It's not really that bad. In fact, in some ways it shows how good I actually am."
You can probably think of lots of high profile people who have demonstrated this kind of behavior instead of just coming out and admitting they made a mistake. This could be an athlete, a politician, a music or movie star, or any other public figure.
In fact, it's often difficult for us to accept that they made a mistake too. Nobody wants to believe their heroes are capable of messing up. We want them to remain as heroes, not regular humans—and humans make mistakes.
QUESTIONS
What public figure can you think of who has made a very obvious mistake, but did everything except admit it?
Have any of your heroes messed up in a way that you initially didn't want to believe was true?
Do you ever make mistakes? How often?
Is there a mistake you've made recently that you're comfortable sharing? How long did it take before you were able to forget about it? What about others?
What's your typical response when someone accuses you of making a mistake?
Once you realize you've messed up, how does God fit into the picture for you?
Moses made a mistake. You may or may not think it was a big mistake. Instead of speaking to a rock to gush out water for the Israelites, as God instructed, Moses struck the rock (twice) and verbalized his anger and frustration to the entire company of Israelites. Sure, Moses made a mistake. But was it a big one? It certainly seemed like a big mistake to God. It definitely was public. Let's read the passage in Numbers 20:1-12 (NIV) and note any potential reasons Moses why he made this mistake. After each paragraph I'll ask for feedback on reasons what may have provoked Moses to disobey God and express his anger publicly.
1 In the first month the whole Israelite community arrived at the Desert of Zin, and they stayed at Kadesh. There Miriam died and was buried.
Is there anything here that would give Moses an excuse to lash out later?
2 Now there was no water for the community, and the people gathered in opposition to Moses and Aaron. 3 They quarreled with Moses and said, "If only we had died when our brothers fell dead before the LORD! 4 Why did you bring the LORD's community into this wilderness, that we and our livestock should die here? 5 Why did you bring us up out of Egypt to this terrible place? It has no grain or figs, grapevines or pomegranates. And there is no water to drink!"
Is there anything here that would give Moses an excuse to lash out later?
6 Moses and Aaron went from the assembly to the entrance to the tent of meeting and fell facedown, and the glory of the LORD appeared to them. 7 The LORD said to Moses, 8 "Take the staff, and you and your bother Aaron gather the assembly together. Speak to that rock before their eyes and it will pour out its water. You will bring water out of the rock for the community so they and their livestock can drink.")
Is there anything here that would give Moses an excuse to lash out later?
9 So Moses took the staff from the LORD's presence, just as he commanded him. 10 He and Aaron gathered the assembly together in front of the rock and Moses said to them, "Listen, you rebels, must we bring you water out of this rock?"
Is there anything here that would give Moses an excuse to lash out later?
11 Then Moses raised his arm and struck the rock twice with his staff. Water gushed out, and the community and their livestock drank.
Is there anything here that would give Moses an excuse to lash out later?
12 But the LORD said to Moses and Aaron, "Because you did not trust in me enough to honor me as holy in the sight of the Israelites, you will not bring this community into the land I give them."
QUESTIONS
What do you think led to Moses lashing out?
Do you blame Moses for lashing out?
Would you have done something similar if you were in Moses' position?
Do you think what Moses did was excusable?
ACTIVITY
QUESTIONS
How did you do?
How did you vote?
How did you see others voting?
Did you achieve the object of the game, which was to win as much as you wished?
How would you describe the atmosphere in the room after playing this game?
What do you think about the other people in the room after playing this game with them?
Which of the other people in the room would you want to follow if they were a leader?
QUESTIONS
How does this passage apply to you?
What do you need to ask God for at this time?
What is God's role in all this?
Humans make mistakes. Humans are naturally selfish. By contrast, God is naturally unselfish, and he wants to live through us so his power can overcome our imperfect human nature.
God also offers both forgiveness to us and the opportunity for us to forgive to others. Forgiving someone doesn't mean there won't be any consequences for them, but it does mean that you get to move forward and leave the past behind.
The need for forgiveness—and we all have that need—should lead us to humility. This is especially critical for leaders. Because all leaders are human, and all humans make mistakes, any of you who find yourselves in a position of leadership should always ask forgiveness with an attitude of humility when you become aware of something you've done wrong. What a difference it makes compared to just denying our mistakes, accusing others instead, or trying to minimize our mess-ups as no big deal.
Some people may choose not to lead for various reasons. Some simply may not want to or feel like they don't have the gift of leadership, and others just want to keep their choices or mistakes out of the public eye. But there may be a time when God does call you to serve others in some kind of leadership role in your life. If so, keep this in mind: We all mess up, and the important thing to remember is that it's all about God—not us. We should always remember to be humble, thank God, and confess when we do make mistakes.
SUMMARY
Moses messed up. But leaders aren't the only ones who make mistakes—everyone does! Sometimes we do it on purpose by choosing to do something we know we shouldn't, and other times we just slide into wrongdoing without realizing we're even doing it. When someone accuses us of making such a mistake and challenges our ego in the process, it can be easy to make excuses for ourselves. But everyone wins when we acknowledge our mistakes, ask for forgiveness (even if we don't receive it), and move on in humility, trusting God.
---

Death Wish
BASED ON NUMBERS 20:1-29
MATERIALS NEEDED
 A copy of the "Death Wish Bible Study" handout and a writing utensil for each participant

A Bible (whether hard copy or electronic) for each participant
DEATH WISH BIBLE STUDY
Which do you think is worse—dying, or feeling like you're going to die?
Read Numbers 20:1-29.
Why did Miriam and Aaron die?

They were old.
It was just their time.
They had rebelled against Moses.
It would lead the Israelites to have more sympathy for Moses.
Moses no longer needed his older siblings to take care of him.
It was time for the next generation to take the leadership role.
It meant the end of having a singer and dancer (Miriam) and a high priest (Aaron) for the people.
They had both influenced God's people in some negative ways.
Other.

Why did the people complain and decide to contend with Moses once again?

They were out of water.
They were out of food.
The pillar of cloud God had sent in the past was no longer there to lead them.
They were frustrated that they still weren't in the Promised Land.
Korah, Dathan, and Abiram were gone.
They wanted another golden calf.
They were sick and tired of manna.
When people in a group don't get what they want, it's the group leader's fault.
Other.

How would you choose to respond if someone following you complained against and contended with your leadership?

Ignore them.
Defend yourself by reciting all the good things you've done for that person.
Fight fire with fire.
Point out that person's inadequacies instead.
Take the issue to God.
Suggest that someone else take your place as leader.
Pray for the person.
Bring the hammer down on that person.
Other.

What did it mean when Moses struck the rock twice with his staff instead of speaking to it like God had instructed?

He was expressing his frustration after hearing the Israelites complain so much.
He disobeyed God in front of everyone.
Aaron had told Moses to do it before getting up in front of the Israelites, and Moses was following his brother's advice.
Moses only made water appear to come out of the rock.
It wasn't a big deal—everybody makes mistakes, including not doing what God asks us to do.
The rock represented Christ, and Moses didn't just strike it once—he struck it twice!
He was expressing his frustration at the Israelites, and they deserved it.
He already knew that God was only going to let Caleb and Joshua lead the people to the Promised Land, and he was angry.
Other.

Moses was a leader, and leaders…

Never make mistakes.
Get more breaks.
Get more money.
Have power.
Get to set the rules.
Are popular.
Have to live by a higher standard.
Are born, not made.
Are made, not born.
Other.

Why didn't the Israelites try to annihilate the Edomites for treating them so poorly?

The Israelites wanted to destroy them, but weren't allowed to.
God didn't tell them to do it.
Moses didn't tell them to do it.
The Edomites were descendants of Esau (Israel's twin brother), and the Israelites didn't want to hurt their relatives.
They knew the Edomites' time would come eventually.
The Israelites knew they would trample all over the land if they passed through Edom anyway.
They knew they couldn't beat the Edomites in a war.
The Israelites knew nobody trusted them anyway.
Other.

Is there anything that could keep you out of heaven like it kept Moses out of the Promised Land? (Note Moses' death as recorded in Deuteronomy 34 and his appearance in Matthew 17:1-4.)
In what ways is Moses a role model for you? (See Hebrews 11:23-29.)
SUMMARY
This is kind of a depressing part of Scripture, isn't it? First we read about the deaths of Miriam and Aaron—Moses' older siblings. Then we get to hear even more complaints from the Israelites, which at this point is starting to get exhausting. Then we see Moses make one mistake, and God prohibits him from entering Canaan! That seems almost as severe as when God kicked Adam and Eve out of Eden for disobeying him. Disobedience must matter a lot more to God than we realize! But also it's helpful to know the end of the story—that Moses went to live with Jesus in a heavenly Canaan as soon as he died, and that God still forgives and supports us even when we do make mistakes.