These are more approaches to the same topic featured in the Teacher's Guide, but just a different way of looking at it. Expect activities to illustrate the topic followed by some questions.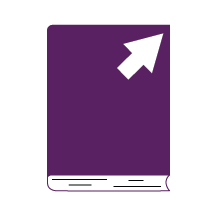 BIBLE STUDY OPTIONS
---

When God Seems Silent
BASED ON EXODUS 24:9-18; 32:1
MATERIALS NEEDED
Smart phone or camera capable of recording video

White board, poster board, or a banner, along with markers to report what people find on their church scavenger hunt while searching for evidence of God.
"1 When the people saw that Moses had not come down from the mountain but was staying there a long time, they gathered around Aaron and said to him, "We do not know what has happened to this man Moses, who led us out of Egypt; so make us a god to lead us." Exodus 32:1 (GNT)
Good news or bad news?
On the "good" side, God's people were quite open to following God. They looked to Aaron, Moses' key sidekick and clearly the assistant leader.
On the "bad" side, God's people were ready to dump Yahweh and Moses. Hey, it had been 40 days and 40 nights. How long are they supposed to wait? (That's a repeated number in the Bible—40 days and nights of rain for the flood; 40 days and nights Jesus fasted in the wilderness while being tempted by Satan.)
QUESTIONS
How long is it reasonable to wait for God?
How long have you waited for God in the past?
As long as a person worships, does it really matter?
Since you can't see God, what difference does it make?
Why doesn't God respond each time we want to hear from him?
Why didn't Moses get back to his people?
Who do you look to as a spiritual leader in your life?
What do you do when that person isn't available?
People often say something like "God is always available" or "God is just one prayer away." But what is a person supposed to do when they pray and there doesn't seem to be any answer from God? When there's no word or message or feeling or sight, what then? And when there's a time crunch such as a person's health getting worse and worse, and a decision that has to be made and there's no indication from God, what's a person to do?
QUESTIONS
What have you done when you don't get an answer from God when you really, really need one?
What if you sort of get an answer from God, but you aren't really sure?
Do you ever get frustrated with God?
Is God always available to you? How do you know?
Would you rather have a god you can always see or touch, even if it might be little more than a rock or metal object?
Have you found a good substitute for the invisible God?
Let's take a moment to recount the facts and evidences God's people knew about Yahweh from their own experiences as recorded in the book of Exodus, prior to this moment at Mount Sinai.
400 years of Egyptian slavery.
Moses, a Hebrew, is going to be the next Pharaoh.
Moses hides from Pharaoh for 40 years.
Moses returns under Yahweh's instruction and sets the Hebrews free from Egyptian bondage with 10 powerful plagues in Egypt, including the angel of death and the Passover.
Cloud leads them by day, and a pillar of fire by night.
God delivers his people from Pharaoh and his army at the Red Sea, destroying them so they will never again be a threat.
God provides water multiple times in the desert.
God provides manna each day for his people.
God thunders his instructions from Mount Sinai to his people.
The people promise to obey everything God tells them, agreeing to the covenant Yahweh offers them.
Moses, Aaron, Nadab, Abihu, and 70 elders go up to Mount Sinai and eat and drink with God (Ex. 24:9-11).
Instructions for a wilderness tabernacle for God to dwell with his people.
Based on these evidences, why would the Israelites want Aaron to lead them with a new god? Did they simply forget? Were they just impatient? Was this a better idea?
ACTIVITY
Give the individuals in your Youth Sabbath School class a limited amount of time (10-15 minutes, depending on the size of your church facility) to go in search of evidence that God exists and can be trusted even though you might not be able to physically see or hear him right now. They may want to take photos of certain items in the church that have meaning to them, or film an interview with someone who has a testimony about God's trustworthiness. As they return to the Youth Sabbath School room, let each person report what they found by either sharing it verbally with the group or posting it on a whiteboard, poster board, or banner. Filmed interviews can be played for others to see. If you have a large group with more than 10 people, you probably won't have time for everyone to share in one group, but you can divide into smaller groups so each person gets a chance to share.
QUESTIONS
What did you find?
Is God here today?
Did this surprise you in any way?
What are good sources for finding God's activity?
What do you wish you would have found (but didn't)?
How often do you need God to speak directly to you?
How far back do you have to go in order to get a message from God?
In what way is the Bible a helpful tool for you to trust God?
Whose testimony do you trust enough to stake your life on it?
What is your testimony about God right now?
Years later, King Saul would get impatient because he hadn't heard from God soon enough (see 1 Samuel 13:6-14). It's easy for us to look at passages like this and forget that we also get impatient or give up on God when things don't go the way we want, or we don't hear from God nearly as quickly as we think is reasonable.
The Option 2 video clip for today is another illustration of missing somethin that is right in front of you. It's easy to miss things that are right around us, especially if our focus in on something other than God.
Go to the Application Ideas section of this week's materials for the application portion of this lesson.
SUMMARY
In spite of the many amazing miracles God's people experienced in their deliverance from Egyptian slavery and God's actions in the wilderness, and in spite of God's daily care for them with the cloud to guide and protect them, and in spite of the daily manna experience, and in spite of the power of God continuing to be demonstrated on Mount Sinai, the Israelites still chose to ask for a new god. They asked Aaron to make them a new god to lead them when Moses hadn't returned after 40 days and nights on the mountain with Yahweh. Trust provides patience. A lack of patience erodes trust. And yet God provides lots of evidence of his care for us if we simply look around or think about our relatively recent past.
---

What God Said in the First Place
BASED ON EXODUS 19:1-25
MATERIALS NEEDED
Container(s) that can be locked (see photo below)

Padlock(s) with a key

Cutouts for Activity 2

Treats

Glue

Multi-colored pens or markers

Post-It Notes

Copy of 10 Commandments

8.5 x 11 blank sheets of paper

Clipboards (optional)
We present this lesson from last week hoping that young people will listen to God so they don't copy the Israelites' actions right after hearing God speak his covenant of love. This lesson study builds on the idea of God's covenant with us and focuses on helping the young people understand that they, as regular people, are each called to be a leader in their own community. The activity illustrates the working relationship between God, his selection of Moses as a leader, and the followers.
Exodus 19 is packed full of dialogue, promises, and action. We read how God used Moses to bring the children of Israel to a pinnacle destination, with a plan of action that had been in the making for many years. The ultimate mountaintop experience unfolded when God revealed his law, the 10 commandments, to His chosen people. Wrapped up in an easy-to-use package, these commandments were given to teach, guide, and influence his special people into a very special relationship—a covenantal love relationship—throughout eternity. The commandments were a simple way to teach how to relate to God and others.
In this lesson, we will unpack what it means to have a "covenant" and we will also look at the idea of a "covenant relationship." These are important because God set up a unique relationship between this special group of people and himself. Moses and the people of Israel were ordinary, yet God used these ordinary people to become extraordinary leaders to the world around them.
For our lives today, we can take this biblical experience and make it real, personal, and relevant. God still wants a special relationship and still has great plans for those who actively, diligently seek him and obey his law. To get personal, God has special plans for each person in one way or another. God has plans for you! Through the story of Moses, we see how God creatively blessed and molded an ordinary man to become an extraordinary leader. God can use ordinary people, like you and me, to do great things for him.
We will begin the lesson with a challenge.
ACTIVITY 1
We can learn about leadership and teamwork in Exodus 19. Choose a leader/spokesperson for your group and read this chapter together. The chosen group leader is the person that will communicate with the youth leader.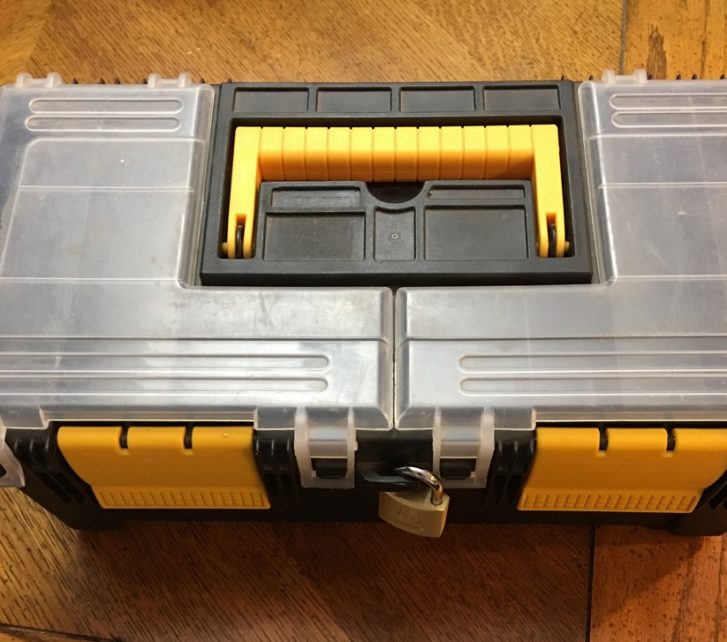 Question 1: What are some actions that Moses took in Exodus 19 that show good leadership skills? (Try to get at least one answer from each person in your group.) Some ideas include:
Listening
Communicating effectively
Obedience
Organizing
Being respectful
Building relationships
Being accountable
Trusting
Showing compassion
*Supporting and defending his people (important)
*Trusting in God (important)
Question 2: Continuing with Exodus 19, what actions did the people take that show good team member skills? Again, try to get at least one answer from each person in the group. Some ideas include:
Showing obedience
Trusting
Communicating effectively
Cooperating
Showing respect
Listening
Following through
Encouraging
When the group comes back with the second list, show them the key, but debrief about the activity before actually handing them the key.
Question 3 (only ask if time allows): Looking back at Exodus 19, how did God show his leadership and love toward Moses and the Israelites?  Make a list. Some ideas include:
He reminds the people how he rescued them
He tells them he wanted to bring them to himself
He wants them to be a special treasure
*He shows respect to Moses so the people will respect Moses as well (important)
Sets up boundaries which show love
Has special plans for his people
Reveals Himself to them
Created the 10 Commandments to help people relate to God and others
Question 4: God revealed himself to the children of Israel through fire and smoke. How does God reveal Himself to you today?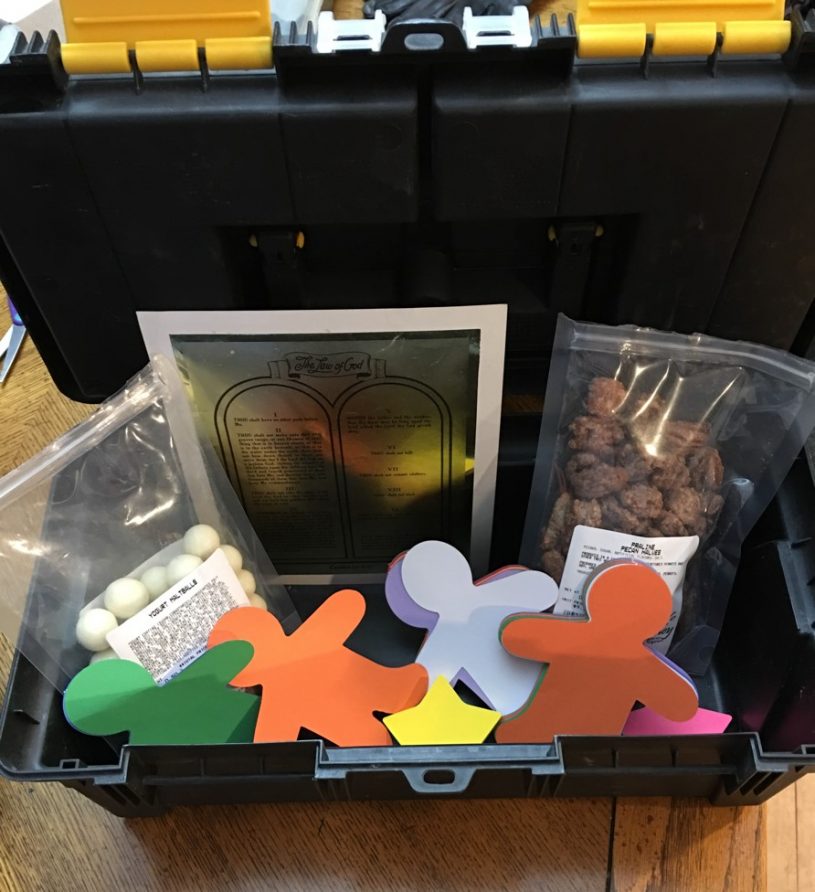 The 10 Commandments weren't just something God handed to Moses. Rather, they were designed as a way for God to have a special relationship with the children of Israel. He showed the people who he was, built a relationship with them, and demonstrated how much he cared. His plan was to make them leaders; a light to a dark, sinful world. His plan is no different for us today. God wants a special relationship with us. God has a special plan for each one of you.
QUESTIONS
Why did you choose the person you did to be the leader?
What role did you play in helping to find the key?
What was difficult/easy about the role you played? Why?
Not everyone has the spiritual gift of leadership. Is this one of your gifts? If not, name someone you know who has this gift.
If you have not been told you are a natural leader, do you think you could learn to be a leader? Do you think you might already be one? Do you notice others following you?
Early in Moses' life he knew he needed to be a leader, and he needed to help God's people. In a sense, it was like he needed to help God. Later in his life, Moses thought quite differently. He misunderstood his leadership skills and abilities; he didn't believe he could even be a leader. Then, after submitting to God, Moses led the people to the foot of Mount Sinai, where God was about to reveal something important. However, God didn't just "hand them the key." He required action from the people.
ACTIVITY 2
Take the cutout paper person. Glue this plain, ordinary paper person onto the middle of your sheet of paper. Take this plain person and personalize it with features to represent yourself. How are you unique?
God wants to use you to do amazing things for him. Around your paper person, use the colorful Post-Its to draw or write ways you can do things for him right now to help others and be a light to the world. Also draw or write ways you can prepare yourself right now to work for God.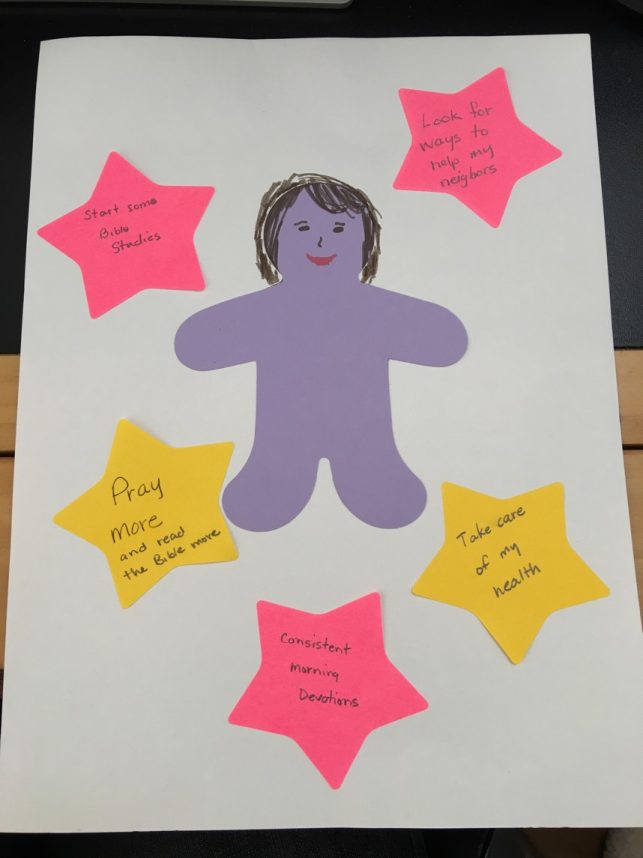 QUESTIONS
What did you learn about this covenant and the covenantal relationship with God and his people?
What was the promise God made to the Israelites?
Read Exodus 19:5. What response did the Israelites give to God?
Read Exodus 19:8. God made a covenant with the Israelites and he makes a covenant with us today. What is our covenant with him?
It's time to action. How many of you want to say to God as the Israelites did, "All that the Lord has spoken we will do"?
See the Application section for some specific ways youth can apply this lesson for the coming week. Check out Option D for some ideas.
SUMMARY
God prepared Moses to be a great leader of his people. The covenant was God's process of drawing close to his people, and for the people to draw close to him. Their response was the same one God seeks from us: "All that the Lord has said, we will do."