SCRIPTURE PASSAGE:
OVERVIEW
As a result of this lesson, we want the students to learn that God is both ultimately sovereign while still allowing people to exercise free will. God gives people freedom of choice, but still shapes events according to His own purpose.
These are not Bible stories you remember from childhood, like Jesus feeding the 5,000 or the story of Ruth and Naomi. These are not triumphant battles between good and evil, like David versus Goliath or Elijah on Mount Carmel. These aren't even epic tales like Noah's Ark or the saga of Samson. No. These stories are haunting, even disturbing, with no clear heroes or anyone to root for, with seemingly the wrong people winning and the wrong people dying. Through them, we'll see God working to draw His people back to Him.

OPENING ACTIVITY: INSECURITY MEASURES
God promised Jeroboam, "If you do whatever I command you and walk in obedience to me and do what is right in my eyes by obeying my decrees and commands, as David my servant did, I will be with you. I will build you a dynasty as enduring as the one I built for David and will give Israel to you" (1 Kings 11:38, NIV).
It was quite a promise for someone who had no reason to ever expect he would become a king, yet Jeroboam let his insecurities get in the way of the success God had promised him. In the following activity, have your students stand up if they feel confident in the following categories, or stay seated if they don't.
Their grades
The school they attend
The neighborhood they live in
The car they or their parents may drive
God
Religion
Standing up for their beliefs
The music they listen to
Their relationship with their parents
Their relationships with their teachers
Their personal style
Their shoes
Their friendships
Their relationships with their siblings
Career goals
Their hobbies
Their personal interests
QUESTIONS
What mistakes do teens make when they're insecure? What do confident people do?
Have you ever done something you've regretted because you were insecure, or made a bad decision just to feel validated?
How do people pretend they're confident? What are the dangers of doing so? Why do people who project confidence tend to be successful?
TRANSITION
This week's lesson starts out with one of the most incredible stories in the Bible, perhaps even all human history. It's about a miracle that saved countless lives, yet it is easy to overlook because it doesn't involve a visible sign like a floating axe head or the sun standing still.
In 1 Kings 12:16, all Israel except the tribe of Judah tells Rehoboam they are no longer subject to his rule. Rehoboam sends Adoram, the man in charge of forced labor for Israel, to tell the people to get back in line. The people—understandably upset about the forced labor and high taxes which began during Solomon's reign—decide to stone Adoram to death instead. Rehoboam flees to Jerusalem. His rival Jeroboam returns from exile in Egypt, and Rehoboam gathers an army for a civil war.
The stage looks set for a bloodbath—until God sends a prophet named Shemaiah. Shemaiah delivers the Word of the Lord (verses 23-24), telling all of Israel that this split is His will and they should return home in peace. Which, astonishingly, everybody does.
---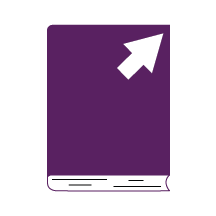 BIBLE STUDY GUIDE
The War That Almost Was
QUESTIONS
Why did the other tribes outside of Judea and Jerusalem rebel against Rehoboam?
How could Rehoboam have kept their loyalty and kept the country together? (Students may need to be reminded of last week's lesson.)
God declared through a prophet that the country dividing into two nations—the southern kingdom of Judah and the northern kingdom of Israel—was His doing. Before Solomon had even died, God told Jereboam through another prophet that he would rule over ten tribes (1 Kings 11:29-39). What sins led to this pronouncement from God?
What might God have been trying to accomplish by letting the nation divide in two?
Frauds in High Places
Jeroboam quickly decides that if he wants to keep his people from turning back to Judah, home of the temple, he needs to distract them with his own spin on religion. He sets up two golden calves, one at each end of the country, so that people won't bother going back to Jerusalem to worship. Let's take a look at 1 Kings 12:26-31 (NIV):
QUESTIONS
Scholars believe that the Israelites weren't worshiping the golden calves as idols, but were rather still worshiping God, with the calves considered thrones or pedestals for Him. Why would that be appealing? Why would that be wrong?
In ancient Israel, all the priests were to come from the tribe of Levi. Though the stories of Aaron's and Eli's families make it clear that not all of the priests were worthy of their calling, Jeroboam declared that anyone could become a priest. What was the appeal of serving as a priest under Jeroboam compared to in Jerusalem?
What was the difference between the idea of God Jeroboam presented and the one the Israelites would find at the temple in Jerusalem?
While Israelite religion emphasized trusting their faithful God, Canaanites frequently felt the need to remind the gods how to do their job. With society always one bad crop from collapse, Canaanite religion focused on fertility, using rituals that often involved sex. Canaanites would also sacrifice something of value to get their gods' attention, from vegetables and animals to their own children. Jeroboam's combination of religious beliefs further opened the door to idolatry in Israel.
God didn't let all this happen without letting the people know how He felt about it. Check out 1 Kings 13:1-10 (NIV):
QUESTIONS
What impression did Jeroboam want to make as he sacrificed at the altar?
What effect would such an incident have had upon the minds of the people? What message did it send about Jeroboam's distorted religion?
Why did Jeroboam invite the prophet over to eat with him? Why did the prophet refuse?
What lesson should Jeroboam have learned from this? Why didn't he learn it?
The Corpse, the Lion, and the Side of the Road
Here's where the story gets even weirder. If it had ended with the prophet sauntering off, dramatic message delivered to the king with a side of signs and wonders, we might better remember the story today. Instead, it turns sobering. Let's read 1 Kings 13:11-29 (NIV), then explore it with some questions.
QUESTIONS
If the person who persuaded the man of God to stay with him was a false prophet, why did God then speak through him (verses 20-23)?
What was unusual about the behavior of the lion and the donkey? What did their odd actions imply about what had occurred?
What message would have been sent if the man of God had disobeyed God's instructions without consequence?  
What parallels can you see between the story of this tragic man of God and that of Jesus?
How can we recognize when someone is trying to lead us astray?
The Fall of the House of Jeroboam
Jeroboam's life has been marked by unexpected encounters with prophets. It's telling that later in life when he seeks out Ahijah, the prophet who told him he'd be king, he sends his wife in disguise so she won't be recognized. It's more than a little ironic that Ahijah has become blind with age, yet as a prophet, he recognizes her anyway. It's a reminder that Jeroboam can't hide from God or escape the consequences of his actions.
Let's look at 1 Kings 14:1-18 (NIV).
QUESTIONS
Why did Jeroboam send his wife to meet Ahijah in disguise?
Why did God pronounce such a harsh judgment on the house of Jeroboam?
Ahijah predicted shameful ends for everyone in Jeroboam's family, except for one son. Why did God have mercy on that one son?
What lesson can we learn from Jeroboam's story?
---

APPLICATION
God has called each one of us to lives of service, integrity, and faithfulness. Jesus promised that if we "seek first his kingdom and his righteousness, [then] all these things will be given to you as well" (Matthew 6:33, NIV). God promises to bless us—not necessarily with worldly wealth and success, but in immeasurable spiritual ways, now and for eternity.
With that in mind, how then should we live? How should such a perspective shape our everyday actions and choices?