SCRIPTURE PASSAGE
OVERVIEW
As a result of this lesson, we want the students to learn that God shows up when we take a stand for Him.

OPENING ACTIVITY: LOOK AT ME
PART 1
What's the craziest thing you've ever done to get someone's attention? Have you pretended to be really into a certain music group? Bought clothes from a certain store because you thought it would impress someone? Changed your personality? Changed your hairstyle?
Along with any other adult leaders, share such a story from your own life, then invite your students—taking care to not make anyone feel awkward—to share stories of their own. If no one is comfortable sharing, simply move on to the next activity, letting your own vulnerability that you've shared speak for itself. Your rapport with your students should guide you here.
PART 2
For the next activity, have one person sit in the middle, then have the class designate two teams of one or two people. Then, timing it on your smartphone or other device, give both teams 65 seconds to get the central person's attention. Both teams are to act at the same time, and are welcome to do whatever it takes (within reason and within good taste) to get the central person's attention. Teams might sing, do jumping jacks, freestyle rap, perform gymnastics, or recite the Gettysburg Address. Everyone watches to see which group is best able to capture and keep the judge's attention, and at the end of 65 seconds, the class and the judge each give their take on which team did the best job.
QUESTIONS
Have you ever done something crazy to get someone's attention? How did it turn out?
What do you wish you had done differently?
What in your life makes you feel as if no one sees or hears you?
In what ways do you feel as if God doesn't see or hear you either?
What does it take to feel connected with God?
Do you have to go to great lengths to get God's attention?
What is the difference between Paul's counsel to "pray without ceasing" (1 Thessalonians 5:17, NRSV) and the behavior of the prophets of Baal?
TRANSITION
How can you be a person who dares to stand up for what's right?
It's easy to follow God in a community of believers. But sometimes following God is not a team sport. It's not so easy when everything is stacked against you. Then it requires true courage and commitment to the truth, no matter what.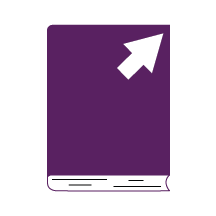 BIBLE STUDY GUIDE
You Again?
For the past three years, Israel has been gripped by a devastating drought. Elijah has become all the more famous because no one has any idea where he is. There have been endless rumors that he's been sighted, and stories about what he's been up to all this time. And then he shows up, as suddenly as he vanished, and the nation teeters on a knife's edge, anxious to see what will happen next.
Ironically, the one man you might expect to be most glad to see Elijah again isn't thrilled at all. In fact, he's pretty freaked out. His name is Obadiah, and though he is a high official in King Ahab's court, he is also a devout follower of the one true God. In fact, he once personally protected a hundred prophets of God by hiding them in caves so Queen Jezebel couldn't have them killed. But when Elijah finally turns up again, the dramatic turn of events makes him fear that his time is up.
Let's read 1 Kings 18:1-19 (NIV).
QUESTIONS
Why was Obadiah, someone who'd been so brave for God over three long years, terrified to see Elijah again?
Why wasn't Obadiah eager to relay a message from a prophet of God?
What is Elijah's state of mind at this point in the story?
How does King Ahab react to seeing Elijah again? With what kind of attitude does Elijah respond to King Ahab?
Showdown Throwdown
People in Canaan viewed their gods as strictly regional—which explains why, in 2 Kings 5:17, Naaman asks for two mule-loads of dirt to take home from Israel so he can worship God at home. Canaanite gods were not omnipresent, so the priests of Baal go to great lengths to try to get their attention. This includes jumping, crying, shouting "O Baal, hear us!" and even slicing themselves until their clothes are soaked with their own blood. Elijah knows he doesn't have to do any of this to get God's attention, and he takes time to rub it in.
The human brain can only truly focus on one thing at a time. It can't fully focus on two things; it just switches back and forth. This is why, for instance, drivers instinctively turn their music down when making a difficult turn. But God is different. Unlike the way the Canaanites perceived their gods, our God is never distracted, and He can give everyone His full attention at any time.
Let's read 1 Kings 18:20-29 (NIV).
QUESTIONS
How did Elijah make fun of the Baal worshipers? Do you feel that was right? What point was he making?
Why did Elijah let the priests make such fools of themselves? What did he want the watching crowds to see and understand?
How might the showdown on Mount Carmel be compared to the plagues of Egypt?
Reality Show
The scene looks like a classic reality show setup. Two teams, pitted against each other for an audacious contest that can only have one winner.
And like any good reality show, Elijah makes the audience wait as the tension builds.
After hours of frenzied commotion, the prophets of Baal were exhausted. But while they rested, Elijah, the lone man against hundreds, had everyone's attention.
And now it's his turn.
Read 1 Kings 18:30-40 (NIV).
QUESTIONS
How would you have reacted if you'd witnessed that day?
Do you ever feel like you need to do something dramatic to get God's attention? What can make people feel that way?
What do we need to do for God to hear us and connect with us?
What lesson did this event teach about the difference between the true God and false gods?
The Bible predicts an end-time worship crisis that will echo the Mount Carmel experience. In a time of great deception, people everywhere will have to choose—but this time, it will require much greater discernment, as the false religion will closely mimic the true one.
Revelation 13:11-17 (NIV) says:
QUESTIONS
How can we prepare for such a day?

Why will God allow Satan to so closely replicate divine miracles?

What Bible stories can you think of in which the devil deceived people?

How will the world pressure people to turn from the true God at the end of time?

What are some clear signs that a religion is based on a false god?

What are some examples of ways prominent Christians have warped Christianity so that it stands for something completely different now?

APPLICATION
Discuss with your students what might be coming up in their lives this week for which they could take a stand.
In their community, home, school, or city, are there people being discriminated against or treated unfairly? Are there other things happening that they think Jesus would speak out about if He were here?  Discuss with them how "speaking the truth in love" (Ephesians 4:15) is often the same thing as taking a stand.
Read Ephesians 4:15, 16.
QUESTIONS
How can you speak the truth and take a stand this week?
What can give you confidence that God will be with you?