SCRIPTURE PASSAGES:
Matthew 4:18-22
Mark 1:16-20
Luke 5:1-11
OVERVIEW
This lesson is going to look at the complexities of taking three different passages that tell the same story and finding a theme about following Jesus.

OPENING ACTIVITY:
MOTION MAKER
Pick one person from your group to leave the room. (If you are on Zoom, put them in their own breakout room.) Then have your group sit in a circle with an empty chair for the person out of the room. Pick one student (IT) to start a motion (like tapping their knee, raising their eyebrows, etc.). Everyone else in the circle will copy that motion when the person outside the room returns. The IT person can/should change their motion after everyone in the group is doing the motion for a few seconds. The person who left the room gets three guesses to figure out who the IT person is.
QUESTIONS
What was it like to be a leader in this game?
What was it like to be the person who left the room—to not know something everyone else did, or to be left out?
Which was more fun, being IT, being the crowd, or being the person guessing? Why?
How does it feel to be the first to know something?
Can you think of a time when you were the first to buy a new product or know some good information? What was that like? (Leader: This is a great time for you to remember a time from your past. I remember being the first kid in my class to wear Nike Air shoes, but it was because a doctor said I needed them and not because I was cool. It just worked out that way.)
TRANSITION
Today we are going to be looking at a couple different Scripture passages about how the first disciples were called. I wonder if we can fully imagine what that experience was like. It's sometimes great to be first, but it is also perhaps the riskiest place to be, because you don't know anyone else's experience in the same situation! No one had ever been a disciple of Jesus before. Other rabbis had disciples, but the disciples chose the rabbi and asked if they could study under him. It was completely different to be a disciple chosen by the Rabbi. They really had no idea what they were getting into.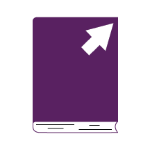 BIBLE STUDY GUIDE
Today we are going to be looking at the same story twice! As you may or may not know, the first three books of the New Testament are called the synoptic gospels. Most scholars believe that Mark was written first and that the other writers used that as source material and added things they had seen/heard/learned about Jesus. In our story for today Matthew and Mark are very similar. But Luke's story seems to be very different. We are going to look at some of the differences and try to unpack what each story tells us about this event, and what we might learn today.
(Leader: Depending on the size of your group you can split them up and each take a passage. Have one group look at Matthew or Mark and the other group look at Luke. Give each group the list of questions below. Have someone in the group take notes to share with everyone when they are finished.)
Read Matthew 4:18-22.
And/or Read Mark 1:16-20.
Read Luke 5:1-11.  
The instructions for how the groups are to proceed are below. Make sure you also have someone in each group who will take notes to share with everyone when you are finished.
INSTRUCTIONS (for all passages)
Pray. (It is always a good idea to ask God to lead you in your reading of scripture.)
Be ready to listen. What words, ideas, or phrases stand out to you?
Read the passage all the way through.
What questions do you have about the passage? Have someone write them down. Don't try to answer them now.
QUESTIONS (for all passages)
What words, ideas, or phrases stand out to you?
Read the passage again.
Was it different this time?
What might the author be trying to tell us through this story?
What might original readers have heard from this story?
What might we learn about Jesus or ourselves from this story?
Download Instructions and Scripture Passages

(Leader: You can download and hand out the scripture passages and instructions provided. Give the groups 10-12 minutes to struggle with the text and questions. Do your best not to jump in unless things seem out of hand. When both groups are done and ready to come back together, ask the following questions.)