BIBLE STUDY OPTIONS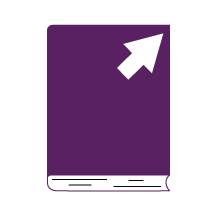 New Generation, Same Mistakes?
BASED ON DEUTERONOMY 2:19-21; 3:1-5
MATERIALS NEEDED
Crackers

A variety of toppings (including weird ones) for the crackers

Plates

Napkins

Hand sanitizer to use before eating

Blindfolds for those who taste test
OPENING QUESTION
What is the craziest food combination that you've ever eaten?
Have you ever cooked without a recipe? How did that turn out?
Is there a dish you could prepare from memory without needing to consult the recipe?
INTRODUCTORY STORY
Youth pastor Benji Ferguson shares, "I remember the first time I tried Mongolian BBQ. I was in college and working at summer camp in Oregon. On our day off some friends suggested Mongolian BBQ. I'm a vegetarian so I had never even thought of going to someplace called a BBQ, because I assumed that there would be nothing for me to eat. Was I ever wrong."
If you've never tried Mongolian BBQ, let me describe the experience. You start with a fairly large bowl, then go through a buffet line and add of all sorts of vegetables and possibly tofu or meat. You can pile the bowl as high as you would like. Then you put noodles on top of the mountain of vegetables and protein. Finally, you choose from a number of different sauces to flavor your meal. This is where the process gets stressful because I'm never sure how much sauce I should add or whether I will even like it. Sometimes my flavor combinations are a total fail, but I only have myself to blame because I put the sauce on there. It's not as though the restaurant messed up.
The experience of creating a flavor combination which I don't enjoy reminds me of the children of Israel in our passage for this week. They wandered in the wilderness for 40 years in a situation that they caused for themselves. In Deuteronomy 2 they are still stuck in the wilderness, but it seems like there is finally some slow progress toward the Promised Land. God has given the go-ahead to start progressing toward Canaan.
QUESTIONS
What foods have you been afraid to try in the past?
Do you have a fear of the unknown?
To what degree is this tied to a fear of failure?
Does that fear show itself when you're trying to get a summer job?
What have you considered when it comes to life after high school?
How hard is it to trust God with every move of your life?
ACTIVITY: WHAT'S ON THE CRACKER?
QUESTIONS
What was fun about this activity?
What made it challenging?
Which tastes were easier for you to identify?
Which combinations were easier to swallow?
How is this like what the Israelites experienced when wandering in the desert?
How is this like times when you face big unknows? What about small unknowns?
Just like our volunteers in this taste test, the Israelites had to look forward to something without seeing it first. Some of you tried some weird combinations while others got some pretty tasty ones. But it was still hard to guess because you couldn't see them. The children of Israel were in a similar situation—they had to trust God with their future without seeing it for themselves first. That is what faith is all about.
A LOOK TO SCRIPTURE
In our Scripture passage we see the people having to trust God with their lives, and trust God to choose which battles to fight. Read Deut. 2:19-21 (NIV) and notice some strange names for groups of people in addition to the instructions God gave his people after wandering through the wilderness for 40 years:
19 When you come to the Ammonites, do not harass them or provoke them to war, for I will not give you possession of any land belonging to the Ammonites. I have given it as a possession to the descendants of Lot."
20 (That too was considered a land of the Rephaites, who used to live there; but the Ammonites called them Zamzummites. 21 They were a people strong and numerous, and as tall as the Anakites. The Lord destroyed them from before the Ammonites, who drove them out and settled in their place.
QUESTIONS
What strange names for groups of people did you notice?
Would you rather be an Anakite or an Ammonite?
Why won't the Israelites get any of the land of the Ammonites?
When will the Israelites finally be able to enter Canaan?
Would this be hard for you to hear?
Is there an area in your life where you aren't hearing from God, or what you're hearing isn't what you want to hear?
In this passage we see God telling the people not to fight this battle for their Promised Land. There are times when we have to be patient. Faith in God means letting him choose our battles. God knows our life journey even better than we do. Are you ready to trust him with your journey?
Read Deuteronomy 3:1-5 (NIV) for a continuation of this development.
1 Next we turned and went up along the road toward Bashan, and Og king of Bashan with his whole army marched out to meet us in battle at Edrei. 2 The Lord said to me, "Do not be afraid of him, for I have delivered him into your hands, along with his whole army and his land. Do to him what you did to Sihon king of the Amorites, who reigned in Heshbon."
3 So the Lord our God also gave into our hands Og king of Bashan and all his army. We struck them down, leaving no survivors. 4 At that time we took all his cities. There was not one of the sixty cities that we did not take from them—the whole region of Argob, Og's kingdom in Bashan. 5 All these cities were fortified with high walls and with gates and bars, and there were also a great many unwalled villages.
QUESTIONS
What strange names did you notice in this passage?
How are God's instructions different from the previous passage?
What preparations do God's people need to make in order to win their battles?
What preparations do you need to make to win your battles?
How is this similar to the Israelites? How is it different?
The constant principle in these texts is listening to and trusting God's plan. He knows what's best. Remember why the previous generation didn't get to go to the Promised Land? They chose not to follow God's instruction because they thought they knew what was best. They thought God couldn't win battles that he had promised he would win. Perhaps we can look at these chapters as a test for this new generation. Will they trust God's promises and commands?
Every generation faces similar questions about three big issues:
Identity (Who am I?)
Belonging (Where do I fit?)
Purpose (How will my life matter?)
You are facing those questions in a big way as a teenager. As you read through Scriptures like the ones we read today, imagine God reaching out through the words of the Bible and offering to be in the center of your answers to those questions.
Who are you? God's child.
Where do you fit? In God's plan.
How will your life matter? By reflecting God's character to bring life and hope to the world.
But to do that you need to trust God with everything: time, friends, career, money, and who you love.
Are you ready to be part of a generation that completely trusts God?
SUMMARY
As the next generation of the children of Israel came to the borders of the Promised Land, the question presented itself again: Would they trust God (in ways their parents failed to trust God)? God gave them specific instructions about who they should avoid and who they should engage in battle. This could raise questions and fears. But this next generation trusted God in ways their parents hadn't. This should give young people tremendous hope and an expectation that by trusting God, even greater things can happen with their generation!
Today's lesson was about the trust test that the Israelites faced after 40 years of wandering in the wilderness. Allocate the rest of this summer to create a Youth Sabbath School journal that records both the areas where you need to trust God and times where trust in God has been rewarded. This can be for individuals as well as for groups. Include some questions (and responses) such as: What are some areas where you might need to place more trust in God? How can you make that happen? Let this shape your prayer time individually and in Youth Sabbath School. [CM2] 
---

The Same, But Different
BASED ON DEUTERONOMY 2:13-18; 24-25
MATERIALS NEEDED
Space for the trust fall activity

"Pillars for Trust" handouts for each person

Pens or pencils
The children of Israel experienced 400 years of slavery in Egypt. When God miraculously led them out of bondage, it was a major paradigm shift for them. Being free meant they were finally able to make decisions about their own lives. And the stories about how they used that freedom to express their unbelief in God—and spent centuries wandering through the wilderness as a result—can seem pretty baffling at first. However, if you take a closer look, you might just see how some of the challenges we face today are the same ones the Israelites did—even if the details are different.
You may remember a lesson from several weeks ago when we talked about the story of the twelve spies sent to check out the land of Canaan. When they came back, ten of the twelve said that the land was great, but the people already living there would be too much for the Israelites to handle. The minority report from the last two—Caleb and Joshua—didn't convince the Israelites to enter Canaan in spite of this. Numbers 14 (NIV) explains exactly what the Israelites' limited, human perspective was:
2 All the Israelites grumbled against Moses and Aaron, and the whole assembly said to them, "If only we had died in Egypt! Or in this wilderness! 3 Why is the Lord bringing us to this land only to let us fall by the sword? Our wives and children will be taken as plunder. Wouldn't it be better for us to go back to Egypt?"4 And they said to each other, "We should choose a leader and go back to Egypt."
God heard their prayer and answered it! He pronounced that instead of entering the Promised Land of Canaan, the Israelites would return to the wilderness until everyone from that generation of people who had questioned God had died. It would be their children who would eventually enter Canaan. And those children would be more willing to trust in God unlike their parents, who only saw what they could do without God rather than what God could do through them.
That brings us to this week's lesson. We begin with the book of Deuteronomy, which literally means "the second giving of the law." In it, Moses reviews what God has done for his people over the last forty years. The story of the twelve spies, in particular, is retold in Deuteronomy 1:19-46.
Just as God said, that older generation of people died out during the forty years they spent wandering in the desert. It was now the younger generation's opportunity to show their faith. Would they do it? Would they be different from their parents and actually trust God?
We can learn the answer by reading Deuteronomy 2:13-18 and 24-25 (NIV):
13 And the Lord said, "Now get up and cross the Zered Valley." So we crossed the valley.
14 Thirty-eight years passed from the time we left Kadesh Barnea until we crossed the Zered Valley. By then, that entire generation of fighting men had perished from the camp, as the Lord had sworn to them. 15 The Lord's hand was against them until he had completely eliminated them from the camp.
16 Now when the last of these fighting men among the people had died, 17 the Lord said to me, 18 "Today you are to pass by the region of Moab at Ar.
And it continues in verses 24-25:
24 "Set out now and cross the Arnon Gorge. See, I have given into your hand Sihon the Amorite, king of Heshbon, and his country. Begin to take possession of it and engage him in battle. 25 This very day I will begin to put the terror and fear of you on all the nations under heaven. They will hear reports of you and will tremble and be in anguish because of you."
QUESTIONS
Why did the first generation of Israelites choose not to trust in God when he tried to take them into the land of Canaan the first time?
What did God do for the second generation of Israelites that he didn't for the first generation?
What could have helped the younger generation trust in God more than their parents had?
What was God's part in this story? What was the human part?
Who do you think has more faith today—your generation or your parents' generation?
How do you think faith shows itself in your generation? How does it show itself in your parents' generation?
There's a good chance that the youth in your Sabbath School have previously participated in a trust fall. That doesn't mean that it can't be done again. However, be sure to ask for volunteers as not all teens will be comfortable with participating in this activity. And please note that this activity will only work if the youth in your class are matched in terms of height and size. This can be done with just two people, or it can be done with a larger group of 6-9 people. Be ready to make adaptations as needed.
The person falling needs to keep their arms alongside their body instead of spreading out to bash the head(s) of those catching. And the person falling needs to keep their body stiff rather than bend at the waist. The person about to fall should call out and ask the catcher(s) if they are ready. A strong and affirmative response can build trust. Catching the partner builds even greater trust. Give special attention to protecting the head of the person falling (maybe that's where the Youth Sabbath School leader should be positioned). If only two youth are participating, the partner stands behind with one foot behind and one forward—braced and ready to catch the partner.
The catcher(s) should stand close enough so that the partner will be caught within 2-3 inches after starting to fall. After catching the partner, try it again, but let the partner fall 5-6 inches the next time. Keep trying this, extending the distance until either partner decides that's enough. Then trade places and repeat the process in your new positions.
Try to give more than one volunteer an opportunity to demonstrate trust by falling. Give others the opportunity to catch the person falling and provide verbal support.[CM4] 
QUESTIONS
What did you observe during this activity?
What did you experience?
What promoted your faith in the person catching you?
What inhibited your faith in the person catching you?
What are some other ways people can demonstrate their faith?
How can a person's past experiences impact the trust they place in others in the present?
What are some other ways you can demonstrate your faith besides doing a trust fall?
How can a person take a reasonable risk to demonstrate their faith?
How you demonstrate your faith in your walk with God?
What other ways could demonstrate your faith?
When babies are born, people who see them will often say things like, "She looks just like her mom!" or "She has her father's eyes." This is because children inherit features from both parents.
When those babies grow into children, they often see their parents or guardians as heroes and want to be just like them. But as those same kids reach adolescence, they often become much more independent. Teens often use clothing, hairstyles, and slang to differentiate themselves from their parents or guardians.
In some homes this can result in a war of wills—the parents or guardians start out in charge, but as the child matures and develops, they begin to challenge their authority. This time where the teen is forming his or her identity can be a smooth experience for some people, but difficult for others. Sometimes people also make the mistake of assuming that unlike their teens, the parents or guardians have everything together during this time period. But that is untrue, of course, as we are all human.
Some parents or guardians who are feeling insecure will fight to maintain control of their teens during this time. However, secure and empowering parents won't try to compete for control of their child, and will instead take a position of encouraging their children to build on the legacy the previous generation has left behind for them. Such parents might think something like, "I hope my children will stand on my shoulders and reach achieve even higher and better things than I have."
QUESTIONS
In what ways are you like your parents? In what ways are you different?
How similar do you want to be your parents at this time in your life?
Are there any qualities your parents have that you would also like to have?
Are there any qualities your parents have that you don't want to inherit from them?
What beliefs or behaviors have your parents passed on to you?
What beliefs or behaviors have your parents tried to pass on to you, but couldn't make stick?
Can you think of an example of when you have "stood on the shoulders of your parents" in some way?
PILLARS FOR TRUST
Some of the things your parents or guardians have given you may include traits or qualities that relate to your walk with God. We're going to call these pillars. Some potential pillars you might have inherited from your parents include attitudes, actions, responses, goals, mannerisms, habits, and ways of thinking. Some might have a larger presence in your life and the things you do, and some may have a much smaller one.
Some of these pillars might be so ingrained in your personality that you're not even aware you're doing them. If you have trouble thinking of any pillars your parents or guardians might have passed down to you, you may want to consult other people in your life later. These could be grandparents, other adults who know your parents well, or even a friend of yours who has known your parents/guardians for a long time.
Take the "Pillars for Trust" handout and write down some pillars that you think your parents have given you. Put them in order of how much impact they've had on your life (small, medium large).
QUESTIONS
Was it easy or hard for you to come up with pillars you think your parents/guardians have given you?
Why do you think that was the case?
What can you do you build further on these pillars?
Who initiates spiritual conversations most often in your family? What part do you play in them?
What pillars would you like to be able to pass on to others?
Is there something you think your generation can do that previous generations have failed at? What can you do to start trusting God more in your own life?
ACTIVITY
Ask the pastor, an adult youth leader or pastor, and/or the head elder to come to your Sabbath School and be interviewed by the class. Be sure to prep them ahead of time about what you're studying as well as what questions they will be asked. When they arrive at your Youth Sabbath School, interview them about ways they think their generation followed God's path and what ways they didn't. Then ask them what they're excited to see the next generation accomplish. What are some positive trends they see developing?
SUMMARY
You have probably heard people say, "You're just like your mom/dad!" to you before. The truth is you probably are in a lot of ways, but are also different in a lot of ways. Throughout their wanderings in the wilderness, the first generation of Israelites demonstrated a lack of trust when they criticized God. As a result, they spent the rest of the lives in that wilderness. When their children had the opportunity to demonstrate their faith and come to Canaan, they actually did. Today, young people have the same opportunity! You and your parents might not be wandering outside Canaan and waiting to enter the Promised Land, but you definitely have the chance to build on what previous generations have accomplished before you—you can stand on their shoulders and go higher.
APPLICATION
You are probably very similar to your parents in some ways, not definitely not in all ways. And as grow older, you will probably become even more independent. However, a wise young person doesn't reject the positive spiritual pillars their parents or guardians have passed down to them; instead, they build on them in their own ways. Take your "Pillars for Trust" sheet (either by taking the hard copy home with you or taking a picture of it) and share it with your parents. Thank them for the pillars they have given you, and seek input from them on ways you can "stand on their shoulders" and reach even higher than they did. Feel free to do the same thing with others in your church, as well as your grandparents.